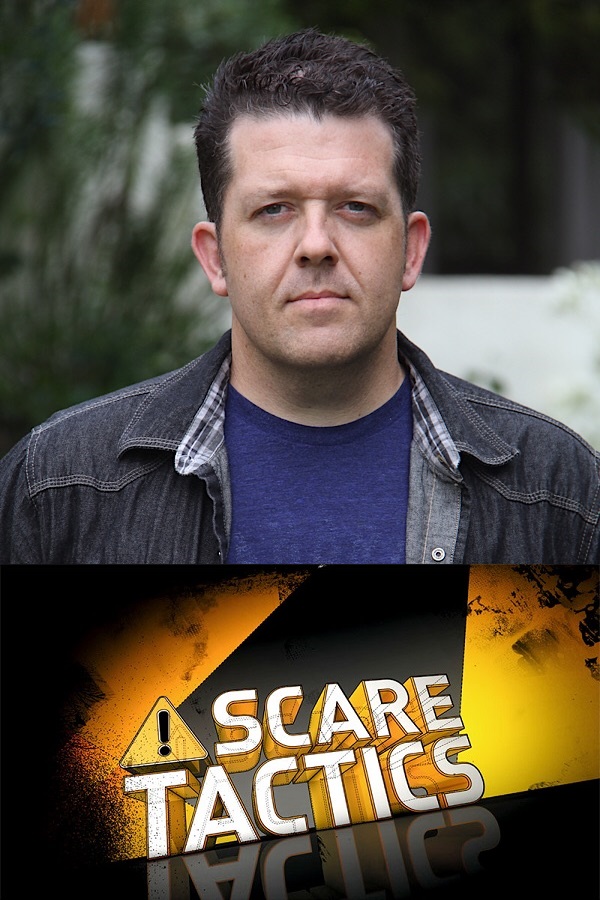 Hey Cool Kids!  I've got a great treat for you early this October, just in time for the Halloween Holiday Season! 
You probably don't know this, but I am a HUGE fan of Scare Tactics!  Even when they went off the air, I followed pirate uploads that people made on YouTube.  Then to my delight, Scare Tactics started their own YouTube channel in which they did an even better job with episodes than the pirate accounts. (How often does that happen?)  They even started reuploading episodes in high definition video and audio.  In fact, it was that keen scrutiny of their channel and other things I noticed that led me to believe that a sleeping giant had awakened.
I found their Facebook page and asked in Messenger, "Are you guys back?" They replied several days later, "Looks like it." I was stoked.  I immediately asked for an interview, to which they agreed, and the rest is this article.  Below is that interview I hosted with Scott Hallock, creator and executive producer of ScareTactics.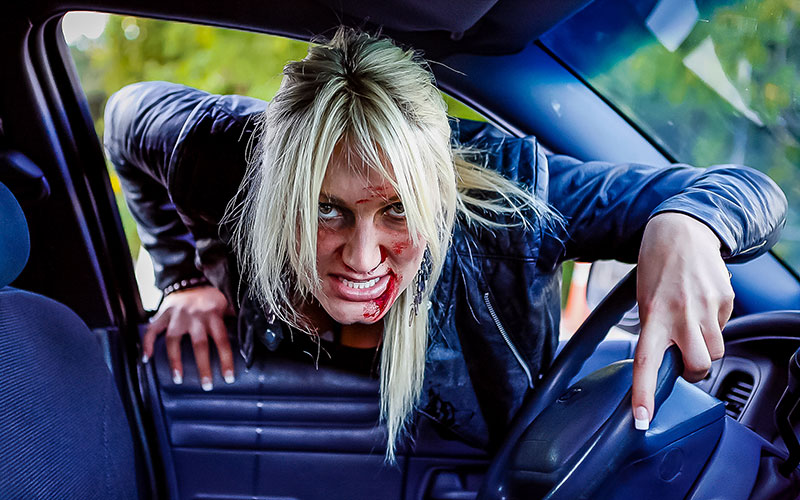 I have been a fan of the show since it's beginning.  I think at the time of your show's creation there were a number of prank and "fear based" challege shows, but yours was a unique combination of those two concepts.  I've been such a fan that I have followed for years on YouTube, and was thrilled when you actually started sharing new full bits, including the later season bits on hi-def.  Later seasons were also recently made availabvle on Netflix.   It was that, including deletions of older stuff, that seemed to suggest that Scare Tactics was coming back.  I found your Facebook page, and I asked, to which your reply was "Looks like it."
So I guess my first question is: Are you truly back on television, or are you back in a more limited fashion?
We are absolutely back on television!  Per our license deals with Viacom and Netflix, the entire Scare Tactics library will be airing on MTV2 and other Viacom channels for the next three years and about half of our library will be streaming on Netflix for the next three years.  Netflix is starting with the two most recent seasons and then they are going to "refresh" those episodes with 26 other episodes from earlier seasons.  Which episodes they choose is still to be determined. Netflix also has the rights to ALL NEW episodes of Scare Tactics which we will be discussing with them very soon.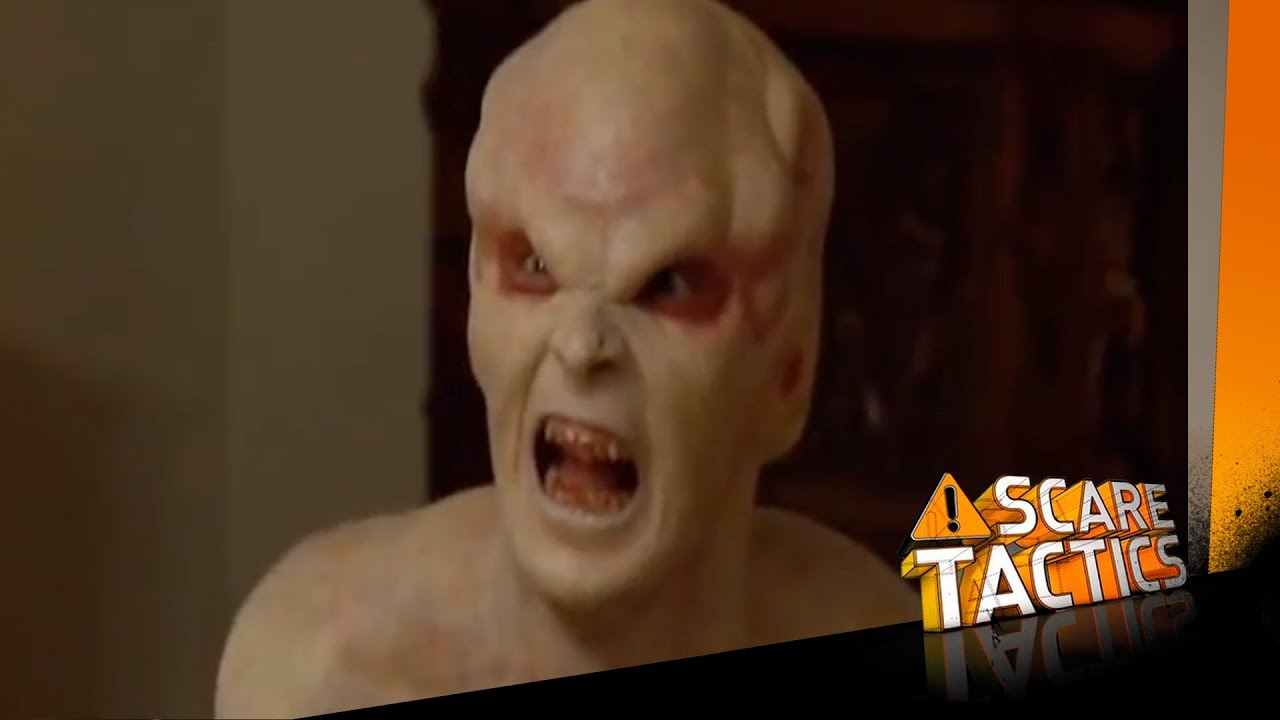 Is there a reason that you took the older bits off of YouTube?   Also, why aren't the older episodes available on Netflix?
Per our deals with Netflix and Viacom, we had to take some of the older stuff off of YouTube.  But we are putting some new content as well as some of our old favorites back up on YouTube over the next few months.  We are also putting new content on our Instagram:  @scaretacticsofficial and our Facebook page.  So be sure to check that out! Older episodes will be available on Netflix soon.  Stay tuned!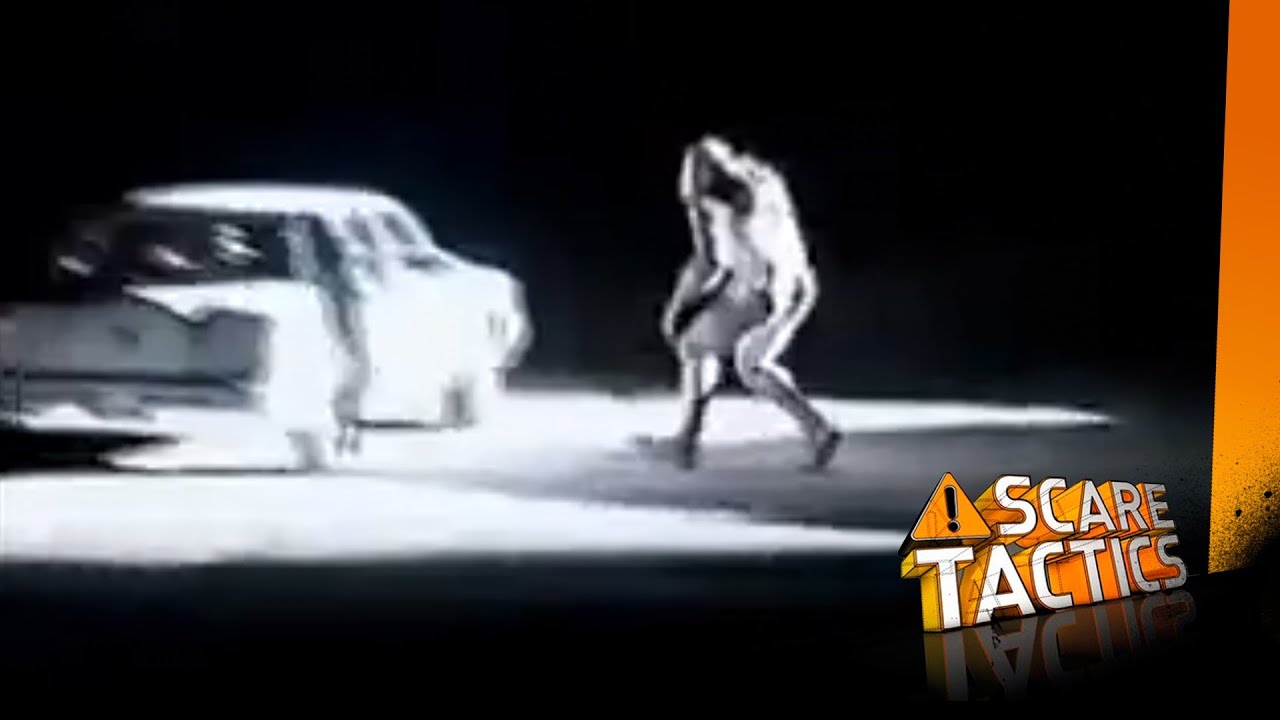 To me, it seemed like that first season of Scare Tactics was like "The Lawless Times." Some of those pranks, especially the Alien Abduction/Desert Rave Bit seemed to really push the envelope of a "prank." I noticed that after that season you seemed to move away from scaring more than one subject at once, and adopted the famous "Are you scared..?   You shouldn't be...You're on Scare Tactics" lines.  Am I right?   Did you have to adjust your pranking formula after the first few pranks?
We pride ourselves on finding new and exciting ways to push the envelope, and it isn't always about making people more scared, it's about finding fresh and cool ways to tell stories.  We love making people believe the unbelievable, so it isn't necessarily about how scared someone is.  That's why we changed to the reveal to:  "Are you scared? You shouldn't be. You're on Scare Tactics!"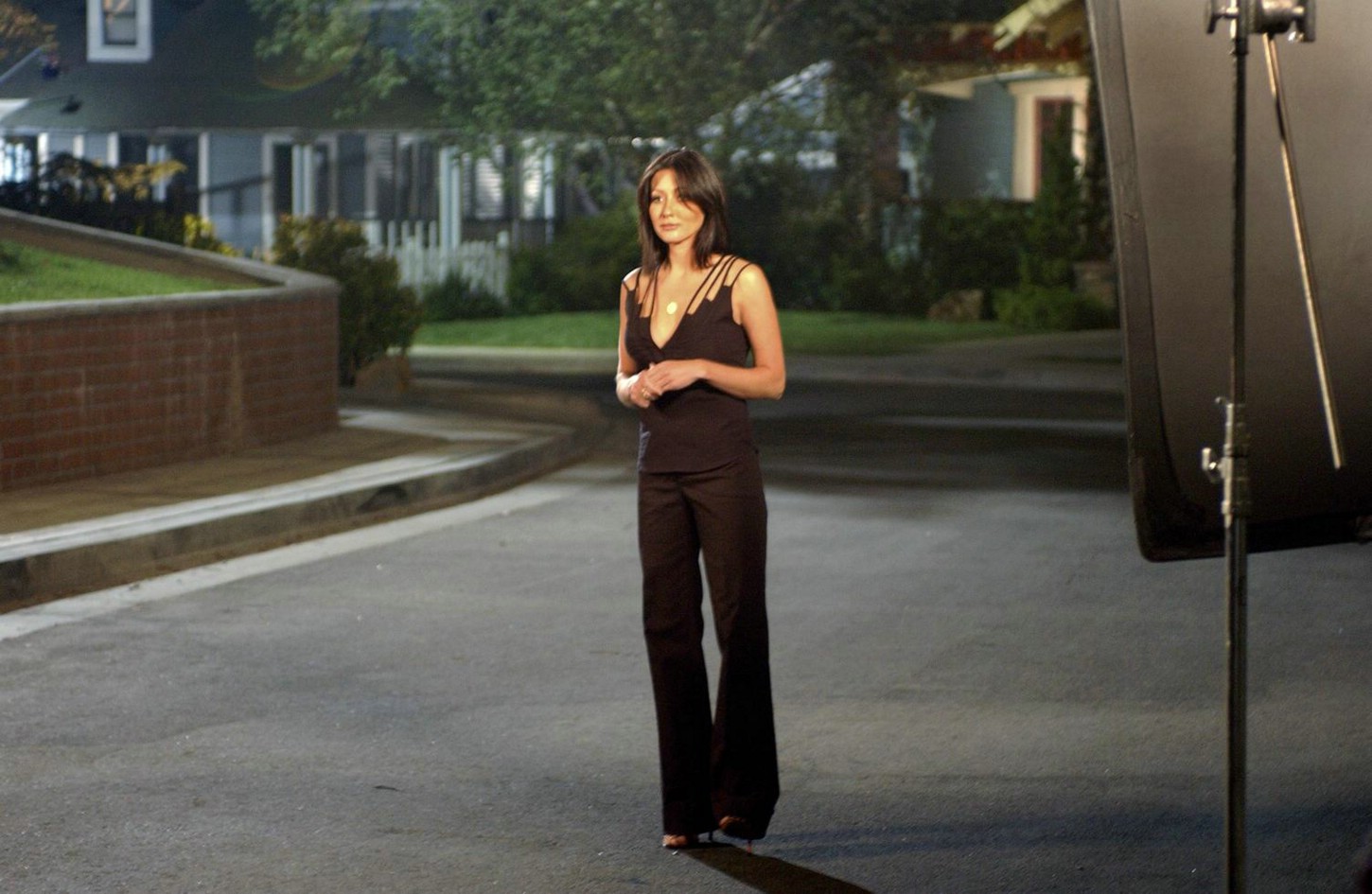 I think your show has always had a host.  If my memory serves me correctly, Shannen Doherty was the first host, but she was replaced by Tracy Morgan who then became an executive producer. (Upon some research, I read that Stephen Baldwin also served as a Band-Aid mid-host for the end of the second season.) Will the new material be hosted?  The new bits shared on YouTube do not have a host, just a narrator.
I think any new episodes will absolutely have a host.  I would love to work with Tracy Morgan again.  I think whoever the host is, it's important that it be someone with solid comedic chops.  At its core, Scare Tactics is a comedy show.  One thing we've discovered over the years is that there are a lot of A-list comedic talent who absolutely love Scare Tactics and would love to be a part of it, so I'm excited for the next chapter.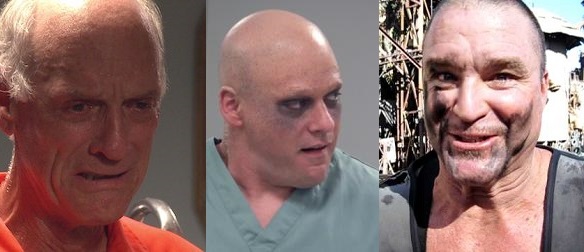 Since the show is dependant on having talented actors that are convincing, yet unknown, I'm thinking that you have to get entire new casts after a season or two.  Is there a system that you use to know when it is time to let an actor go?
We actually use the same talent over and over and over again, and they never get recognized. People just aren't expecting to see someone they know from television in the crazy situations we put them in, so we've never stopped using an actor because we are afraid they'll get recognized.  Travis Draft is someone who we used 70 or 80 times in the first three seasons of Scare Tactics, and he never got recognized once.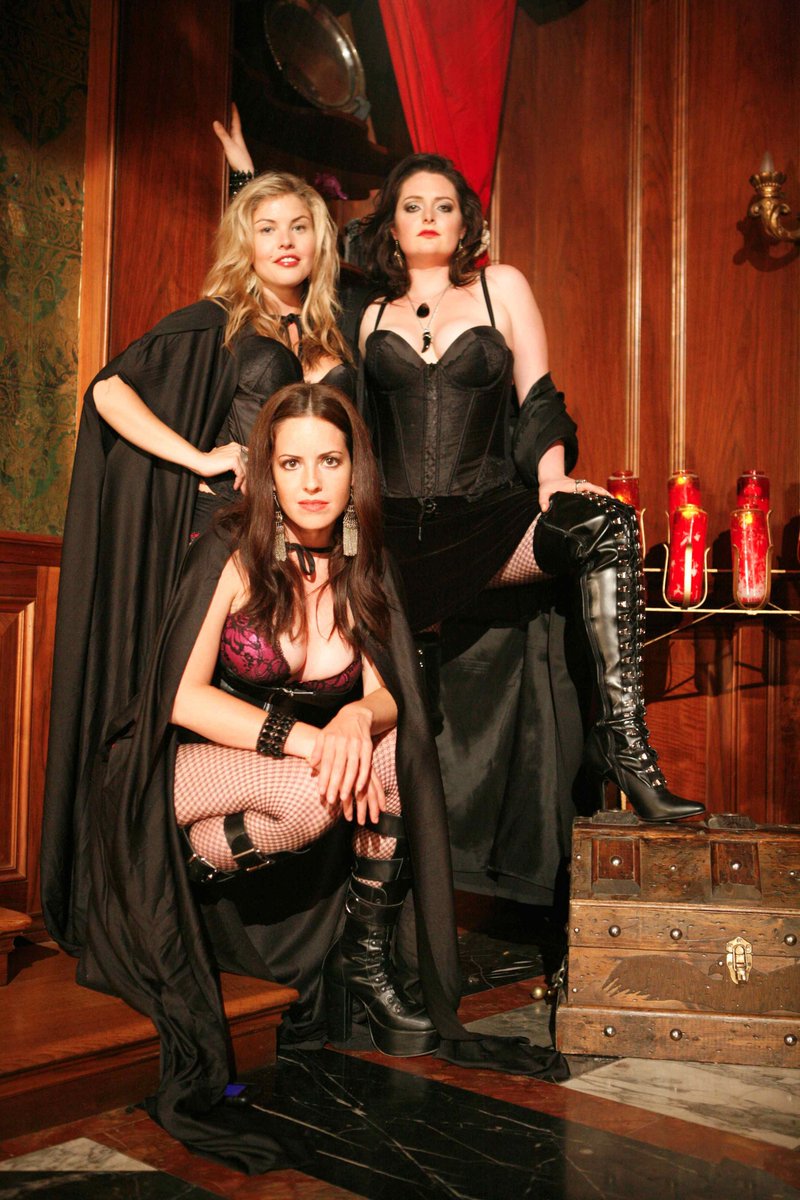 I used to mad crush on Lauren Ash when she was relatively unknown on your show.   You used her quite a lot, and she was very versitle.   You even mention her as a featured actor, now.  Did you know that you had such a great catch when you originally featured her?   Was there something about her that told you she was going places?
Lauren Ash is incredible!  We first worked with her on "Howie Do It" with Howie Mandel on NBC/Global.  She was an improv actor who came out of Second City in Toronto.  After working with her on the NBC show, we knew we wanted to use her as much as possible on Scare Tactics, and since we were shooting in Canada, and needed a Canadian star, working with Lauren was a win-win.  She is an incredibly gifted comic actor and is great at fooling people!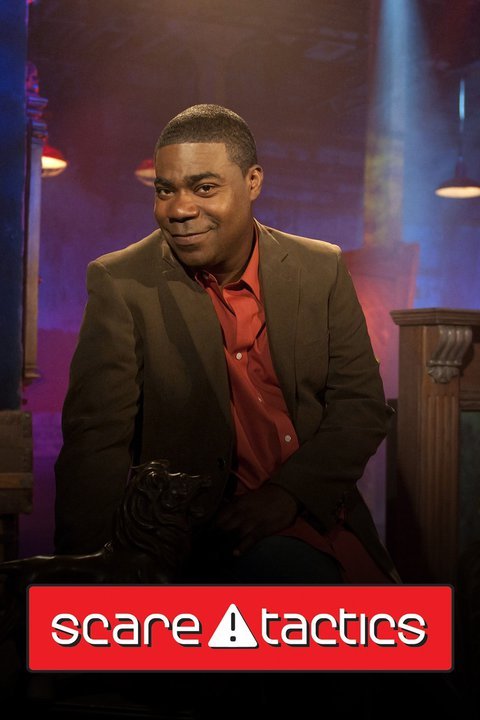 Earlier I mentioned past hosts, and replacing actors.  Would you mind telling us why you had to replace previous hosts?  What were the stories behind their departures?
Changing hosts never had anything to do with them being recognized or not being able to have them participate in pranks.  It was really just about wanting to try something different with the show.  I really like every host that we've had, and would love to work with each and every one of them again.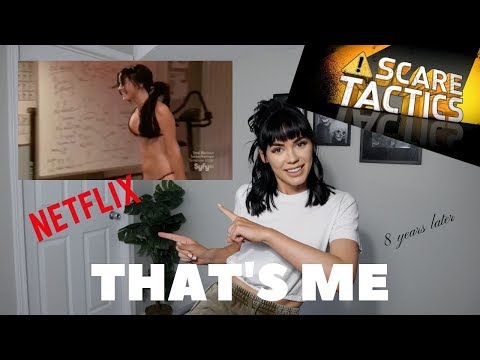 There have been a few times when past marks have come back to play pranks on other people that they know, too.   Do you ever work with, or keep in touch with past non-actor participants?
Absolutely.' One of our best sources for future prank victims are people who have been victims themselves.  The show really is like a roller coaster ride where you get off and you say, "I want to do that again!" and the way people get to do it again, is by setting up their friends.  We've also had past prank victims come to work for the show after they've been on it because they had such a great time and really wanted to be a part of it going forward.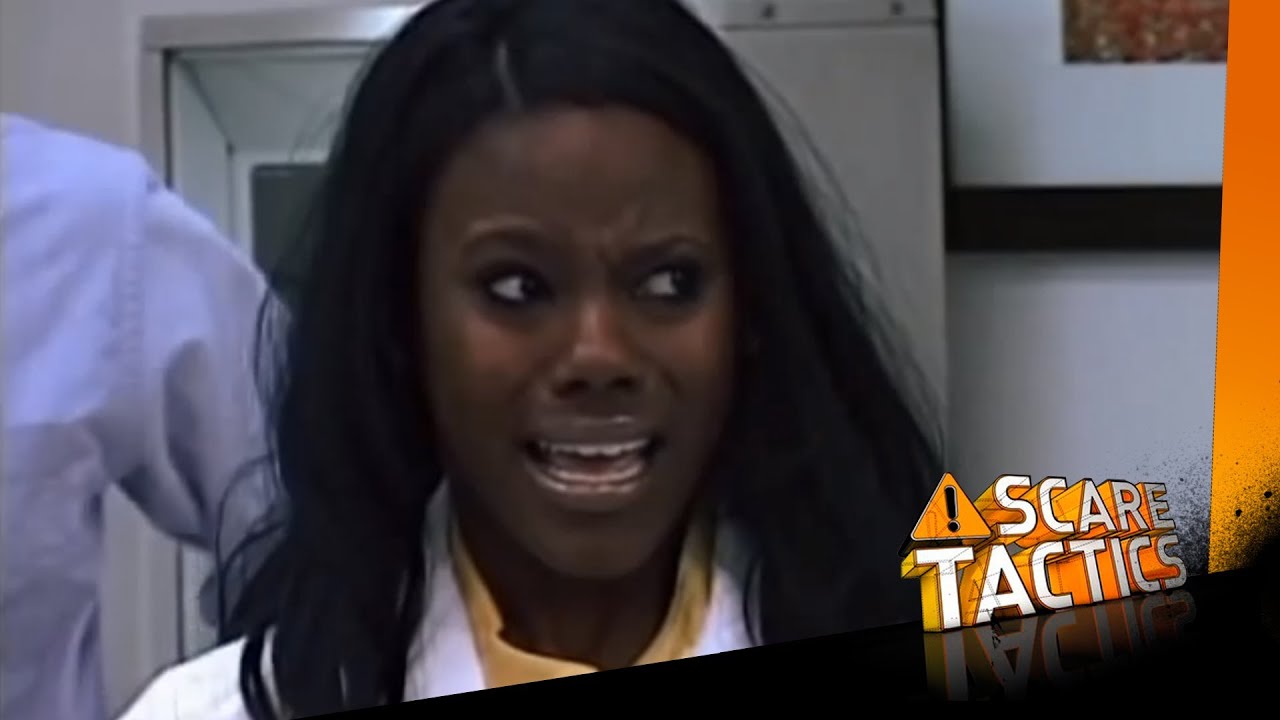 Is there a reason that you waited for now to come back?  Was it to build up on your end?  Did you need to give the world a chance to forget about Scare Tactics some?
Syfy's rights to the show expired at the end of 2016.  Once that happened, it was really about waiting for the right opportunity to bring the show back.  I had other offers and other opportunities, but the Netflix and Viacom deals really felt like the best fit.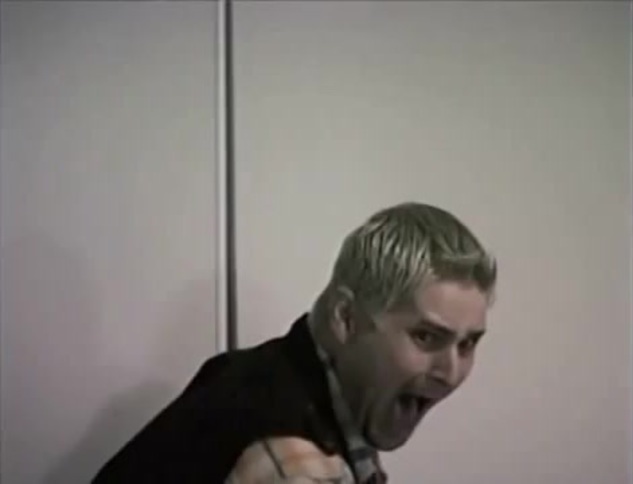 Now that you are back, there is a whole new generation of people that will want to embarass their friends and family on video.   How may we submit our Stevens for their 15 minutes of fame and terror on your show?   Will it be easier in this time of technology, accessability, and social media?
I certainly hope there's a whole new generation of people that want to prank their family and friends on Scare Tactics.  The best way to submit your friends is to go to our website:  scaretactics.tv, and click on "Scare Tactics Casting." There's a form there you can fill out.  You can also get ahold of us via Instagram @scaretacticsofficial or email:  scaretacticstv@gmail.com or Facebook.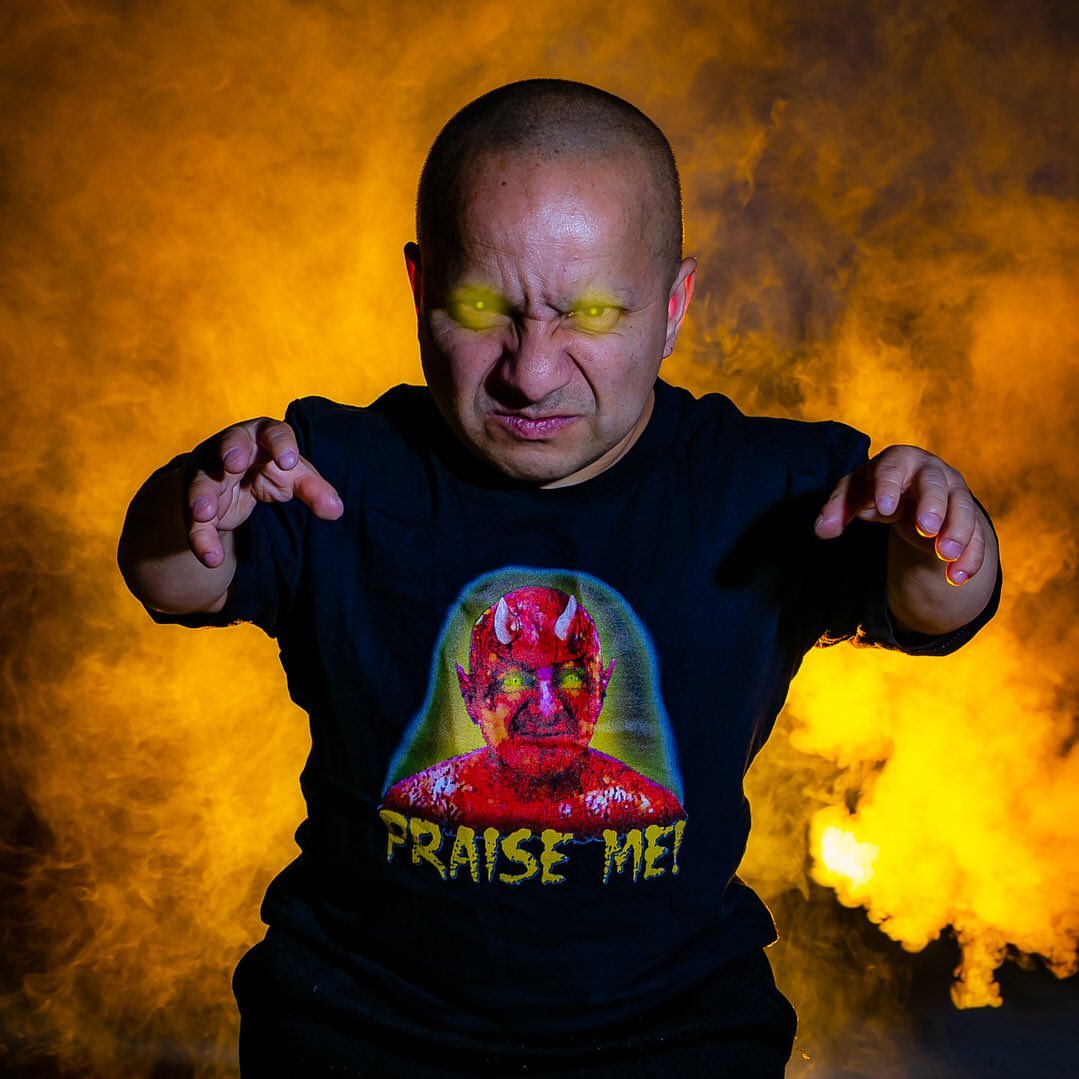 Before we let you go, do you have anything planned for us, the viewers, that you can tell us?   'Any twists, new aspects, or differences you can reveal, or hint at with the new Scare Tactics?
It's not really a great idea for a prank show to give any hints or previews about what we might be planning.  'Don't want to blow the element of surprise, if you know what I mean, but I can tell you to look for us to continue pushing the envelope and getting people to believe the unbelievable.  One of our favorite actors in Scare Tactics history is Gabriel Pimentel, who played the Rat Monster, and Satan's Baby, and Barnacle Boy, and a whole bunch of other great roles.  Gabe is comedy gold!  I would say you can definitely look for Gabe to be a part of anything we do going forward. How's that for a hint?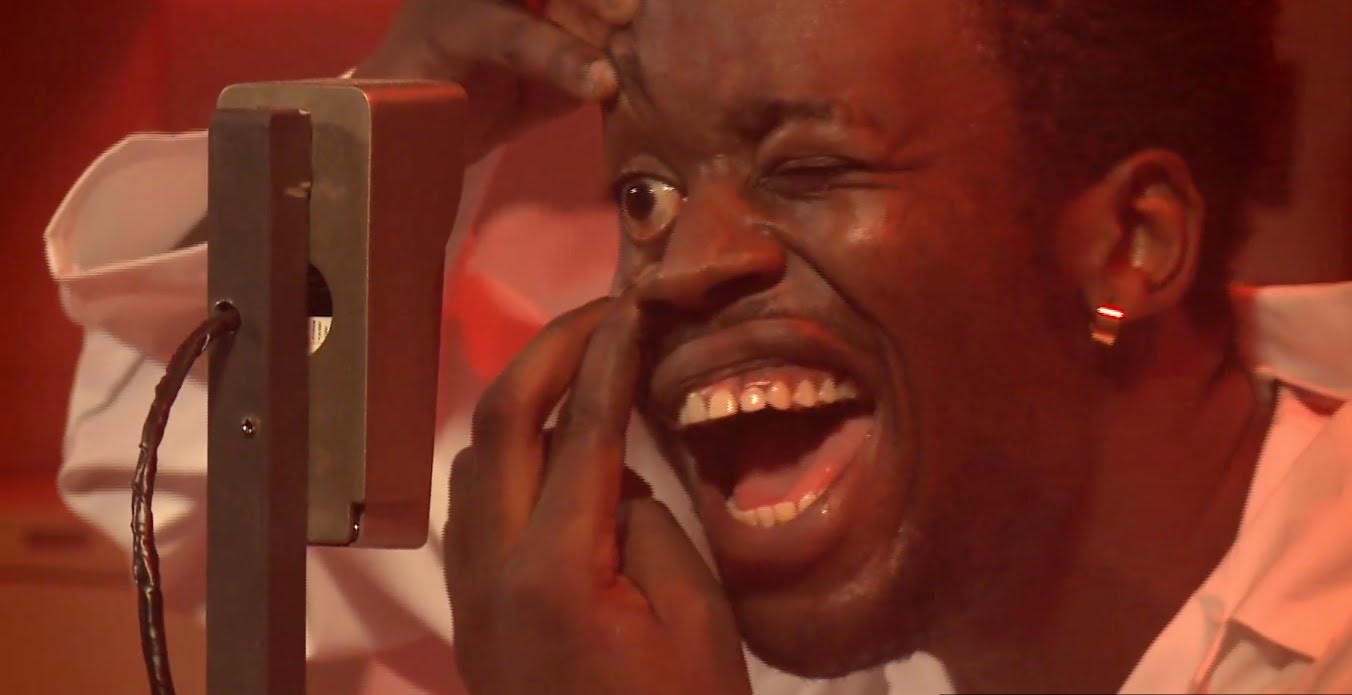 I hope that was informative, and gives you something to look forward to on Netflix, MTV, and YouTube!  I can't wait to see how Scare Tactic turns out.  Who will host?  What stunts and pranks will they pull?  As a true fan, you can bet that I'll be there to find out with a magnifying glass to the details.  In fact, I'll probably update you all on that as well.
-HERETICPRIME