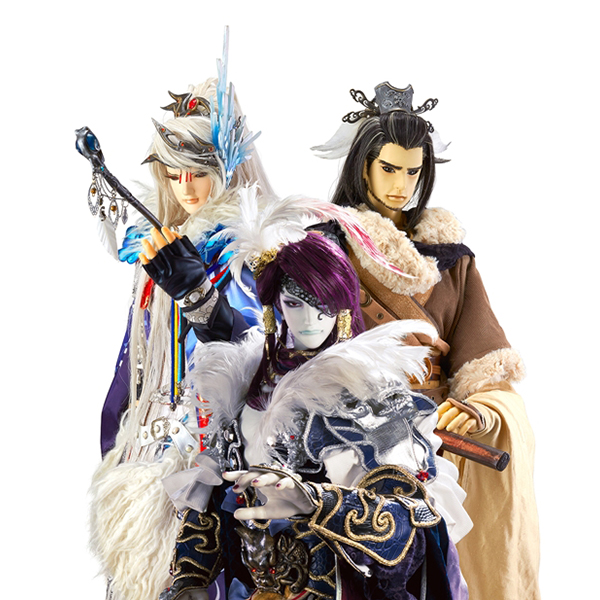 I went into watching "The Dark Crystal: Age of Resistance" brimming with fond memories of the original movie.  I liked the new promotional media.  I was excited to meet the gelfings and skeksis again, and I was invested in a prequel revealing their ancient past.  My recollections coming into the series were not those of a child watching through rose-coloured glasses, but as an adult having revisited the movie in recent years, and then again a week before diving into this Netflix series.

As the first episode began, I was comforted to see that the production values had been well preserved, along with the same style of puppetry as before (although child actors were no longer being used for long-distance shots).  My hopes for the series remained high and appeared to be well-placed.  I could immerse myself in a narrative cocoon that was both familiar and welcoming.  This series would, by all accounts, offer everything I was primed to love, and possibly prove to be even more enthralling than before.

And then I kept watching.

The Dark Crystal: Age of Resistance is not a horrible show, but the pacing is unforgivably slow.  The story plods forward at the speed of an indulgent crawl.  I don't know why this decision was made.  Did the creative producers feel that their niche viewers wouldn't be able to pick up on very basic plot details unless they were doled out slower than a drip-feed?  The effect, unfortunately, is that your intelligence will be insulted, regardless of how young or old you are.

Let me clear about something.  I don't mind slow pacing.  I don't need my attention span to be constantly reset by a dizzying sequence of jump cuts.  I do love the original movie after all, but where the Dark Crystal was 93 minutes, this series is ten episodes long, and it moves with the alacrity of a mollusc in traction.  Yes, The Dark Crystal: Age of Resistance is easy on the eyes, but the content is painfully drawn out in every instance where a more efficient story could have been told.

As it stands, this Netflix series would be better served as a children's book of luscious panoramic images.  You could even grab high-resolution pictures from the actual show to highlight the visual production values.  Singular characters may occasionally be engaging at times, but not even the star-studded voice acting cast was enough to save this series from the sleep-inducing plot-creep painfully guided by poor direction, and I say that after wanting to love it.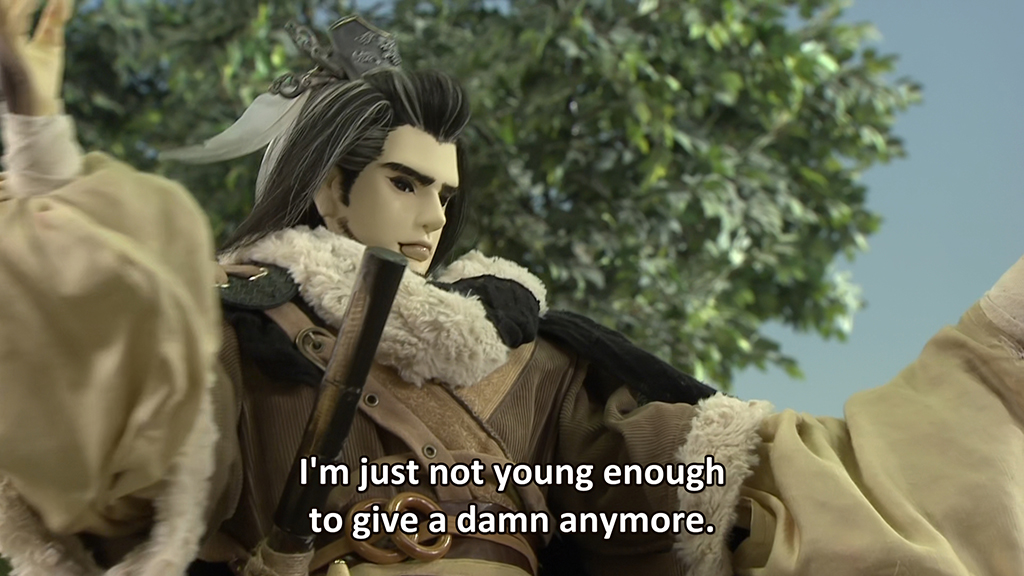 Rather than continuing to point out the shortcomings of one puppet show, let me divert your attention to another production that not only inspires cosplay, but uses their manga source material to much greater effect.  I give you the sensation that is "
Thunderbolt Fantasy
"  For the uninitiated, Thunderbolt Fantasy is a Japanese-Taiwanese cooperative production that has been around since 2016—owing to its ongoing success—and is still being made as of the publication of this article.
To give you a brief rundown,
Thunderbolt Fantasy
is the tale of swordfighters across two worlds, and one in particular,
Shāng Bù Huàn
(above), who wandered across a deadly wasteland that separates two Eastern fantasy settings from each other.  It's a story that blends character development with high-flying wuxia martial action using compelling dialogue and complementary special effects.  Indeed, after suffering through the monotony of Dark Crystal: Age of Resistance, Thunderbolt Fantasy is the jolt of adrenaline you need.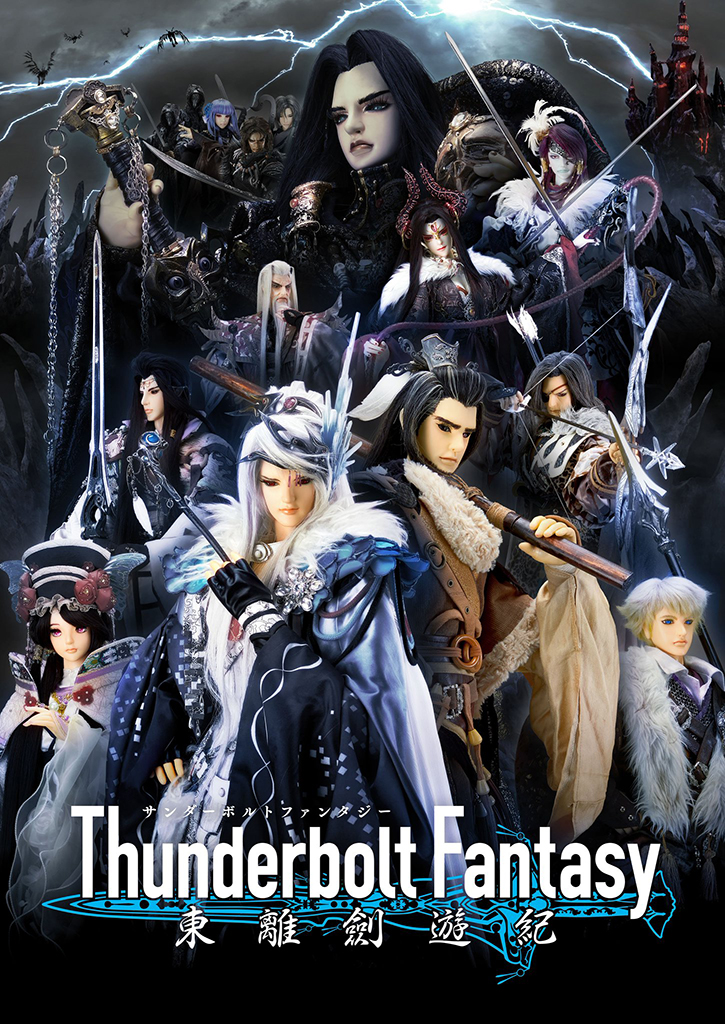 The first series, "Thunderbolt Fantasy: Sword Travels in the East" was released in 2016.  I started watching this show right away when it was being fansubbed into English the same day.  Not only were the puppets of this series works of art, but the writing was clever and naturalistically performed.  The battle scenes were more violent than I expected (not complaining) and the body language of the characters was surprisingly expressive, especially during close-ups, using the artistry of what I came to understand was articulated Japanese glove puppetry.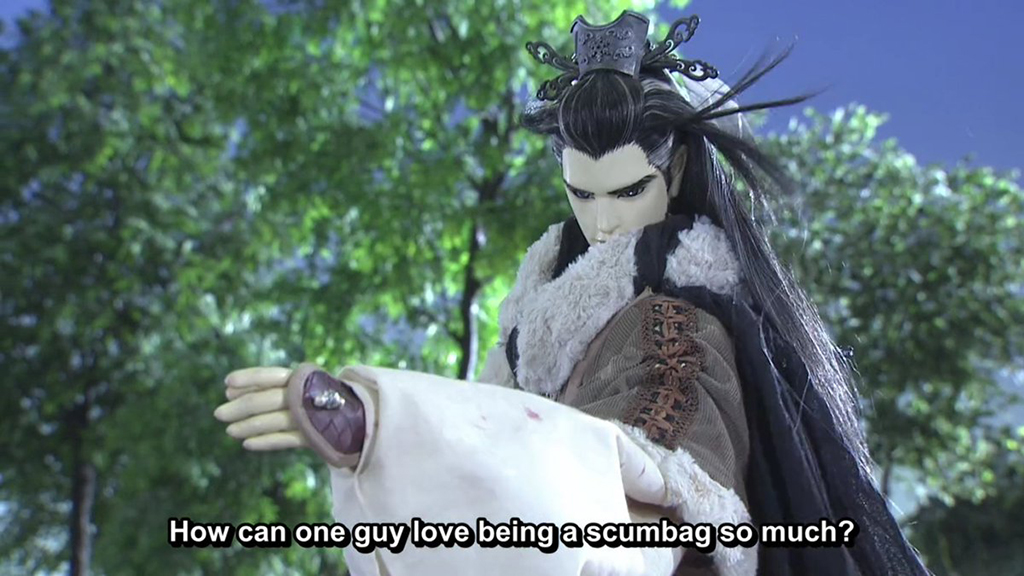 To be clear, Sword Travels in the East is strikingly gory, which (for my personal tastes) I thought was quite delightful.  It told me right away that this was an unconventional puppet show, not afraid of grisly consequences.  The cast, whether fleshed out or summarily killed, is comprised of fully realised personalities, among which Shāng Bù Huàn is clearly the standout.  The character named Lǐn Xuě Yā, with whom Shāng becomes embroiled early in the story, is no less engrossing as a male lead, and both are beautifully costumed.  To be honest, every puppet can stand up to prolonged scrutiny, which is why I cite the possibilities for cosplay.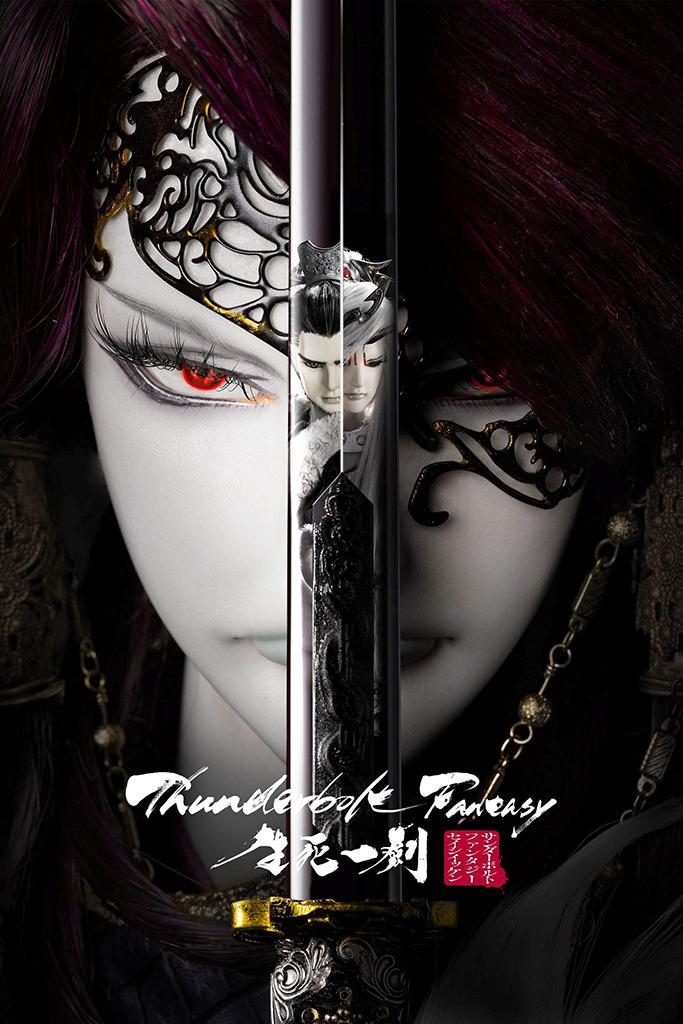 Next came the interim movie, "Thunderbolt Fantasy: The Sword of Life and Death," released in 2017, which sated my impatience for the second season.  This one-hour long movie was told in two parts, both as a prequel to the first season, and a continuation from where that story left off.  This tale was darker, even more gruesome than the original series, if you can believe it, and no less entertaining.

Lǐn Xuě Yā appears in the first half, along with Shā Wú Shēng and Shòu Yún Xiāo (both from season one).  My favourite character, Shāng Bù Huàn, appears in the second half, and delivers one of the most poignant examples of egoless philosophy ever spoken aloud.  This movie secured my absolute love of Shāng and delivered everything that I greatly admire about his irreverent nature.  My only complaint is that it was over too quickly.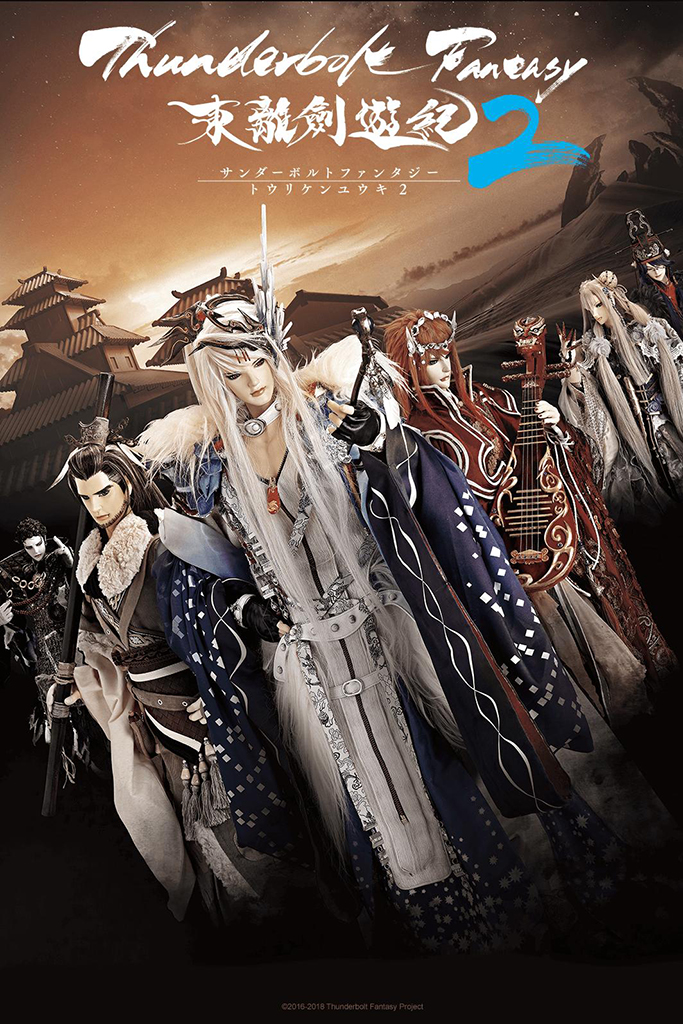 Finally, "
Thunderbolt Fantasy: Sword Seekers
" was released in 2018.  The time of watching my friends shake their heads at me disparagingly for singing the praises of puppets had returned.  The second season introduced a host of new characters from across the wasteland (from which Shāng heralded), and one in particular,
Làng Wú Yaó
, who would literally create discord between our two well-established protagonists.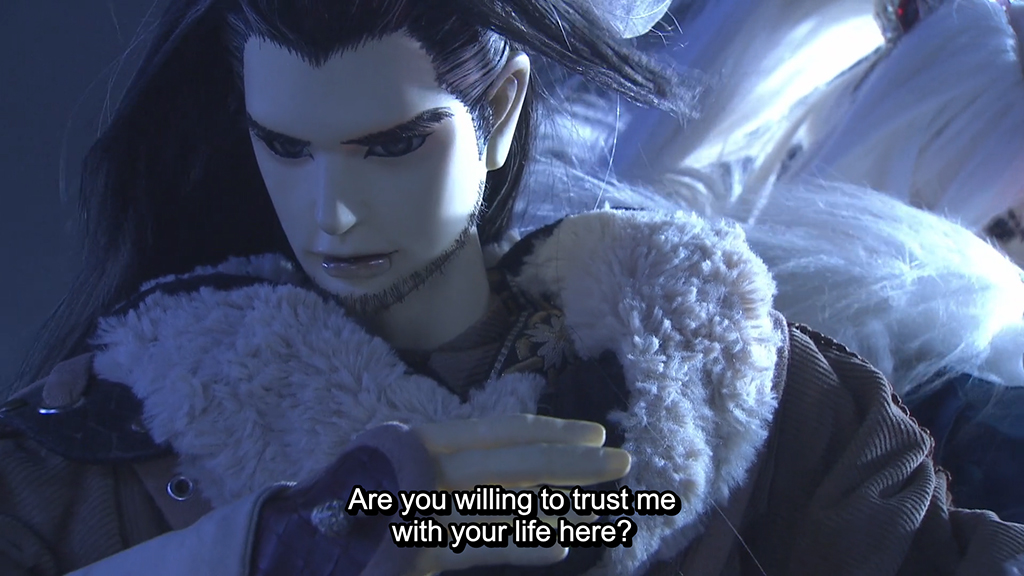 Season two lived up to all of my expectations.  The writing continued to be nuanced and sophisticated.  Not only that, but it held itself to an even higher standard than the first season, especially with regards to an extremely satisfying ending.  My biggest grievance is that I saw far less of Shang Bù Huàn than was my preference, yet because he was central to the story, my complaints can only be mildly petulant.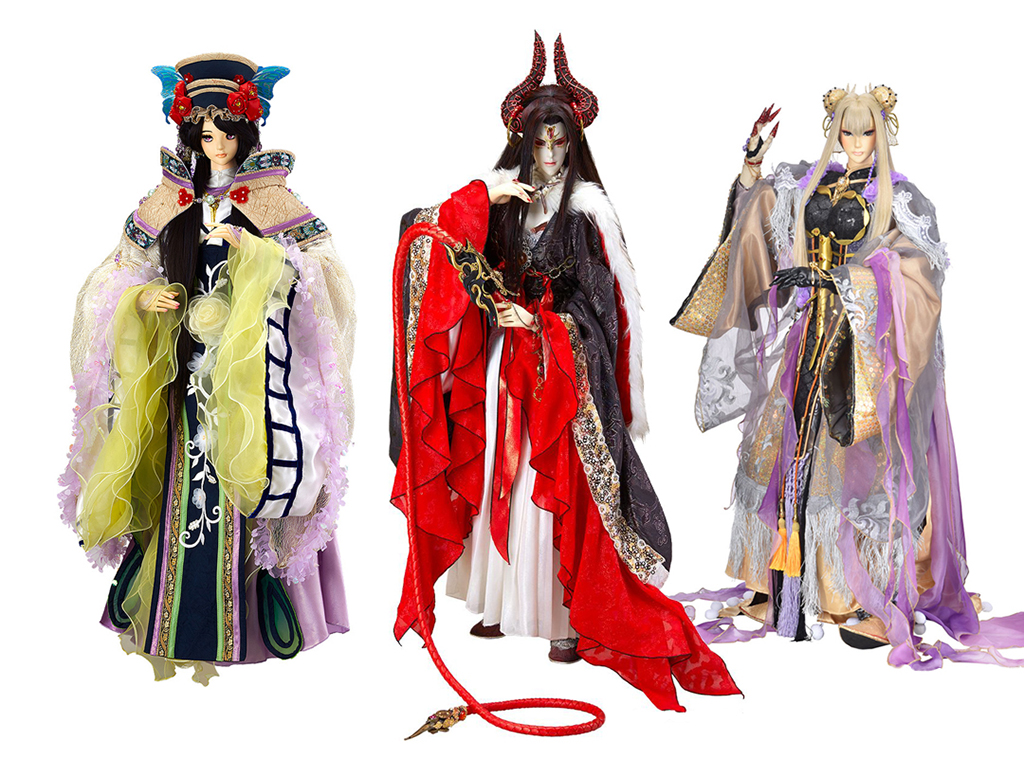 I will say this about the franchise:  Thunderbolt Fantasy could incorporate more 'central' female characters.  I couldn't relate to
Dān Fěi
in the first season, but I did enjoy the demoness
Xíng Hài
(especially as cosplay potential).  Season two gave us the assassin
Xiē Yīng Luò
, but if I'm being completely honest, I still find myself hoping for an enduringly formidable female character in future movies and seasons.  Despite wanting to see more females overall, their absence didn't impact my zeal for the show.  I still greatly enjoyed watching the male protagonists.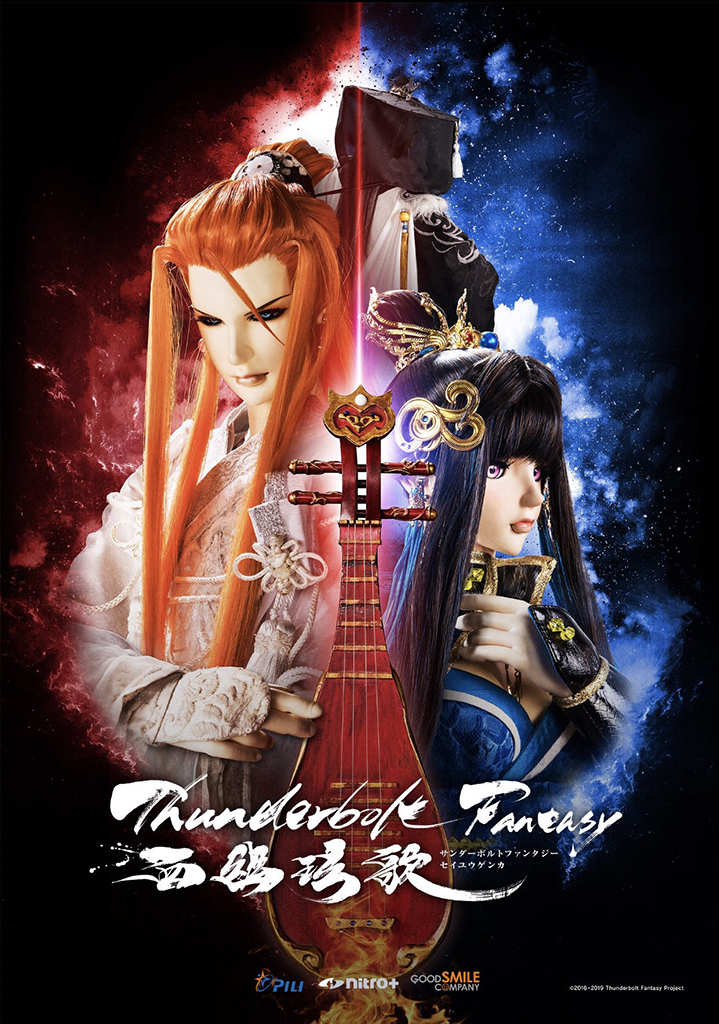 If you love puppets, or even if you've never given them a chance, you can only be enriched by treating yourself to this unorthodox series, not to mention the
orchestral soundtrack
, which continually inspires me.  The series now promises a second interim movie, "
Thunderbolt Fantasy: Seiyū Genka
," due to be released very soon (October the 25th) which features the backstory of Làng Wú Yaó from season two.  This will, of course, be followed by the third season released next year.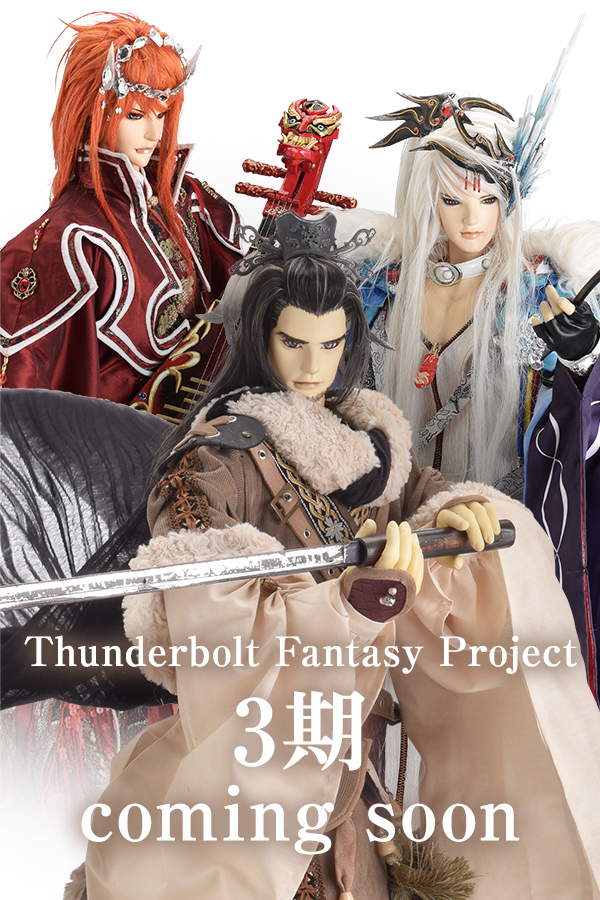 Thunderbolt Fantasy—currently comprised of twenty-six episodes and an interim movie—is the gift you give to yourself, but spoken in Japanese.  Anything less would lose the wonderfully sardonic performance of Junichi Suwabe who plays Shang Bù Huàn.  Trust me, his voice acting is so emotive that even if you don't understand the language, you will understand him.  You can watch the entire series on Crunchyroll (listed from the newest episode to the oldest) and decide for yourself.  You won't regret it.
—Gingersnap Pixie