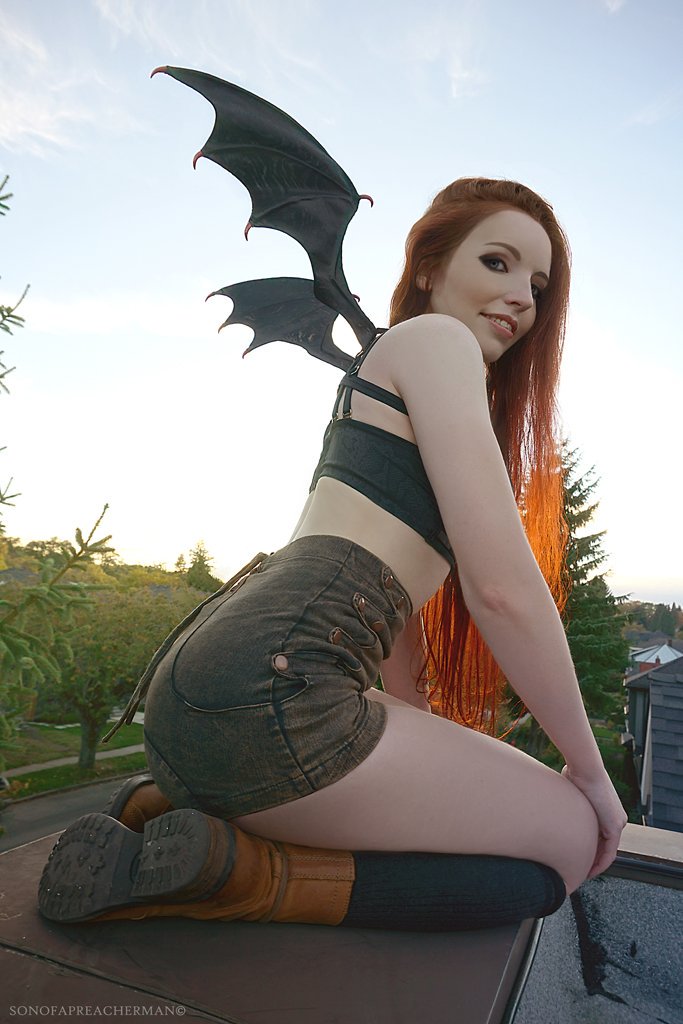 Of all of the cosplayers in world, I could think of no one better to be featured for this final week of October as an Up and Coming Cosplayer.  She is not as well-known as the big cosplayers, but I have a feeling that this may change, soon.  She is not only sexy and sensual, but she is artistic and an exhibitionist by nature.  She is well-read, and knows exactly what effects she has on people, making the world her playground, and it's inhabitants her playthings.
Last week, we gave you a very risque pictorial with Smilecosplay Jamie, but that will pale in comparison to this week's, but I'm getting ahead of myself...This is our lady's interview, and before we adore her craft and body, we'll get to know and love her mind.
Ladies and Gentlemen, it pleases me to present to you the Halloween Up and Coming Cosplayer:  Gingersnap Pixie!
I have always been a child of myth and lore of all regions.  I think one of your pictures was shared in one of my cosplay groups on Facebook.  I was immediately drawn because of that love of olde things.  How deeply do you feel a connection to the fae?
I find that living in the city can be disconnecting at times.  That's when I channel my not-so-inner fae into either being a mischievous exhibitionist, or trying something that I've never done before, like roller derby, or salsa dancing, or zip-lining.  The people in my life refer to these times as 'Sarah Explosions'.  Getting back to nature definitely charges up my pixie batteries.  I have a tendency to leave the beaten path, exploring the hidden nooks and crannies of a forest, much to the chagrin of my friends (as I've gotten us lost on multiple occasions).
Did you grow up with the stories?
Yes!  I still have a well-preserved hardcover of old fairy tales that I read ('A Child's Book of Stories' by Children's Classics).  I have always been drawn to supernatural fables.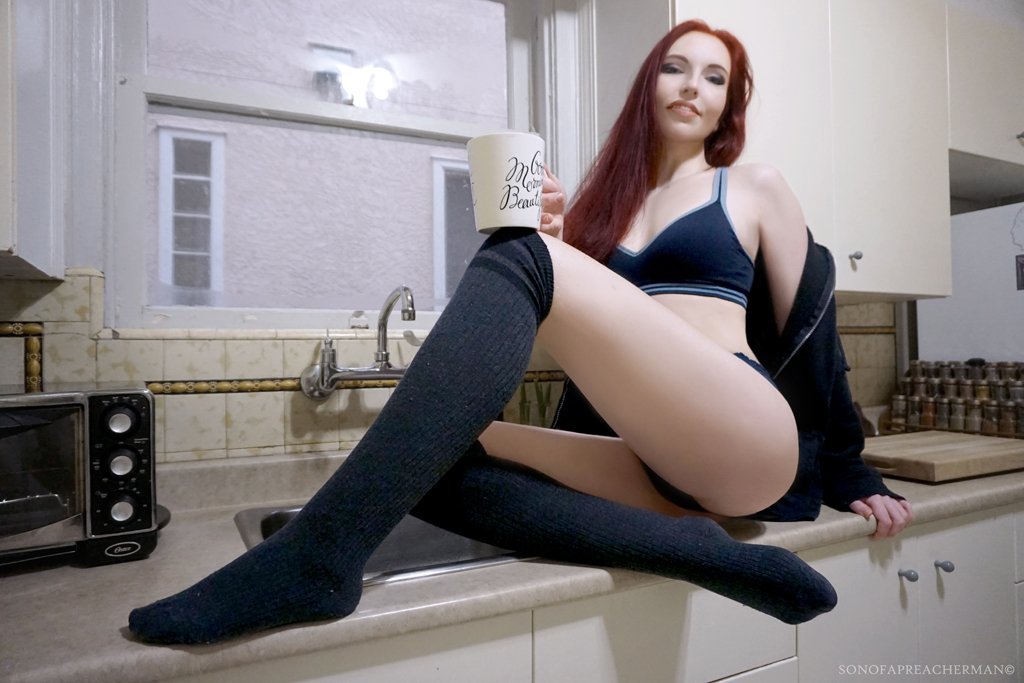 Did you learn about them on your own like I did?
Yes, I was attracted to faerie tales without being prompted, but in any medium of entertainment.  Mostly books, but the films of Hayao Miyazaki as well.
Who wrote your character bio for your Facebook page?  (I'm pretty sure you did!)  It was VERY well written.  Even the choice of words gave the right subtle nuances of a creature that wasn't born a girl, but a "salacious" force of nature putting sensual thoughts of hedonism into the minds and hearts of boys and men.
Thanks!  Yes indeed, I write my own biographies, along with all of my posts to fans.  I have been known to take a perverse pride in it.  I call it 'flirting with the air.'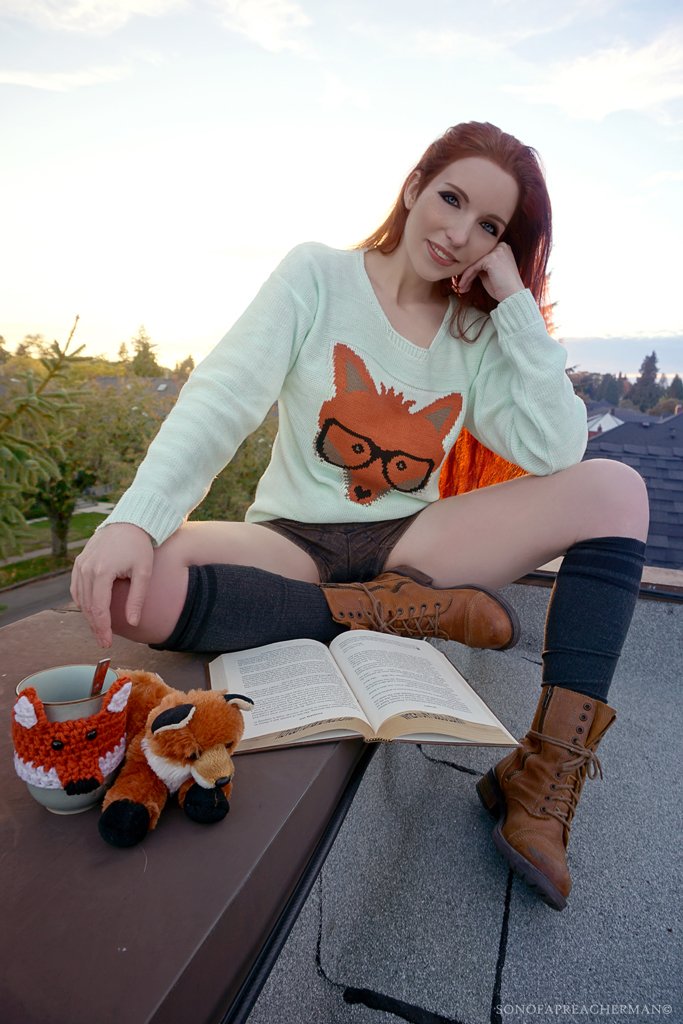 Do you do a lot of reading?  What are your favourite subjects for reading?  Do you have favourite authors?
I was an introverted reader growing up who devoured all of the adult books that were available to me, and anything I could get my grubby little hands on, that wasn't out of reach.  I still greedily grab every book I see that 'might' be interesting.  My home is filled (littered) with stacks of novels that I have every intention of reading.  The Japanese have a word for this:  Tsundoku.  You can never have enough books!  I enjoy fantasy, science fiction, and spy fiction/thrillers most of all.  I have always been a fan of Anne McCaffrey and the early works of Jean M. Auel.  I happily lose myself to ANY Guy Gavriel Kay novel ('The Lions of al-Rassan' in particular).  I have more recently enjoyed the works of Kristen Britain and Patrick Rothfuss.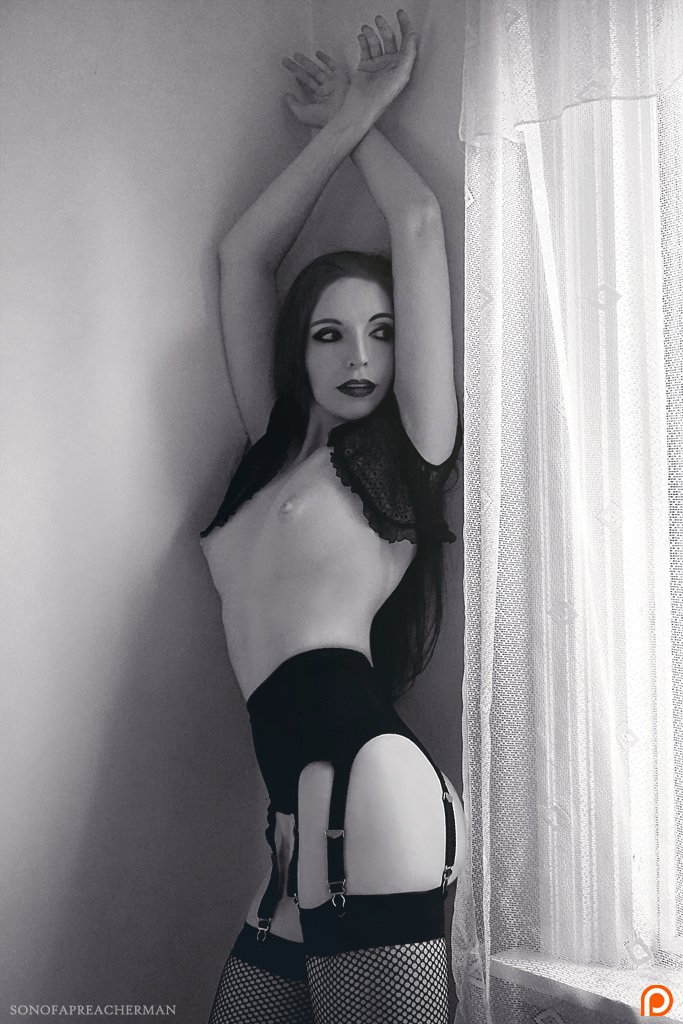 Were you the wild child depicted by your character bio, or were you more of a quiet wallflower?
'Both.  I was a wild child who needed to explode out of herself periodically BECAUSE she was a quiet wallflower.
You did a lot of things that typical USAmerican girls do not do.  You chased dragonflies and frogs.  You spent a lot of time unafraid in nature.  Did you do all of these things by yourself?  Did you have any companions...or was nature more your companion...?
I spent an inordinate amount of time in the wilderness without supervision as a child.  There is no fear of the forest in me.  To be honest, I had Annie and Shandra at the time, my two dogs (rest their patient souls).  Annie was a border collie blue heeler and Shandra was a chow shepherd.  I still miss my girls!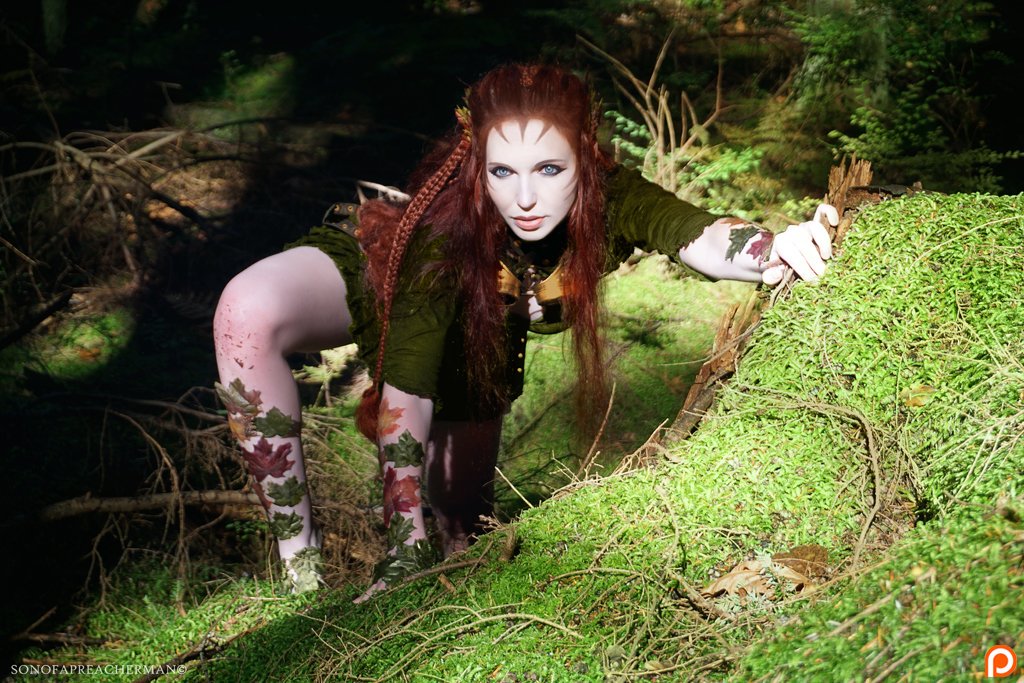 You definitely look the part of one of the fair folk.  Do you mind if I ask your pedigree?
'Irish through-and-through, which certainly follows.
Sometimes Gingersnap Pixie is a nymph or dryad.  Sometimes she is a demoness or succubus.  I've noticed that with different authors, faeries and demons are often exchanged in roles and in name.  According to lore and myth, Merlin was half-faerie and half-mortal, yet some authors say he was half-demon and half-human.   Why do you think that some see the fae as evil or so interchangeable with demons?  Do you see them as different?  How do you relate to them, both?
I think those distinctions are completely arbitrary and based more on individual (moral) interpretations.  If you are liberal in your thinking, you might see Merlin as half-faerie.  If you are conservative in your thinking, you might see Merlin as a half-demon.  Yet people can also see faeries as a force of wanton destruction and demons as a source of beneficial change.  For me, as Gingersnap Pixie, it's all about playing a role, to which I also apply my arbitrary opinions.  The important part is that ALL roles (costumes) remain available to my whims, which necessitates an open mind.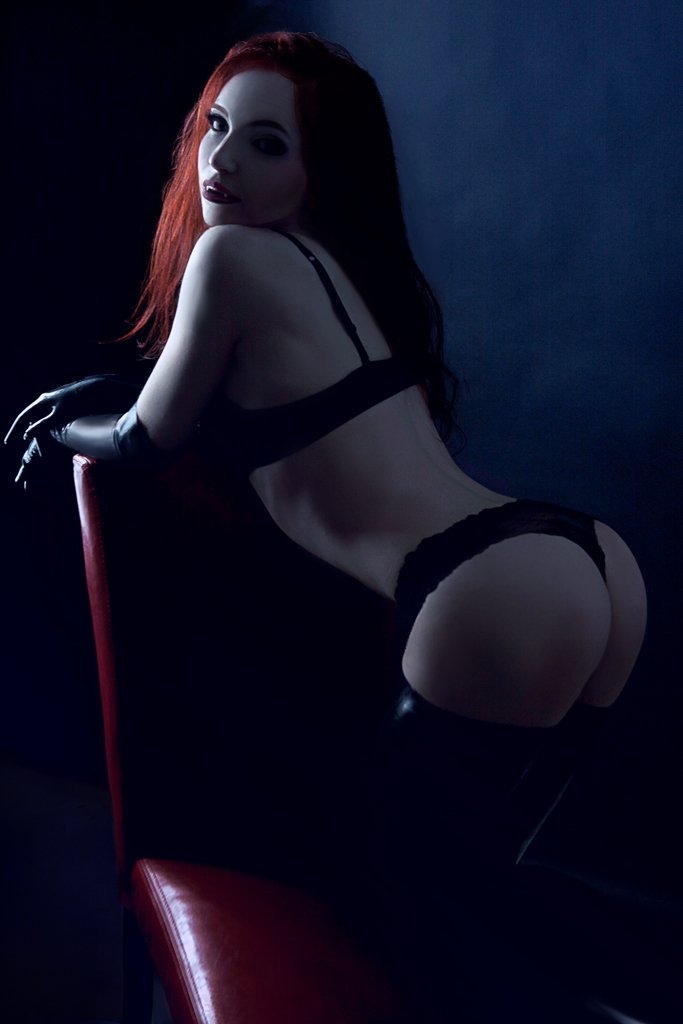 You might just be the first self-proclaimed lass of the fair folk that models and cosplays!  You might also be the first fae to start her own brand!  Would you agree that you are starting your own brand?  If you were, what would that brand stand for?
'Living without shame and not giving a fuck (to be crass) about what other people think of you.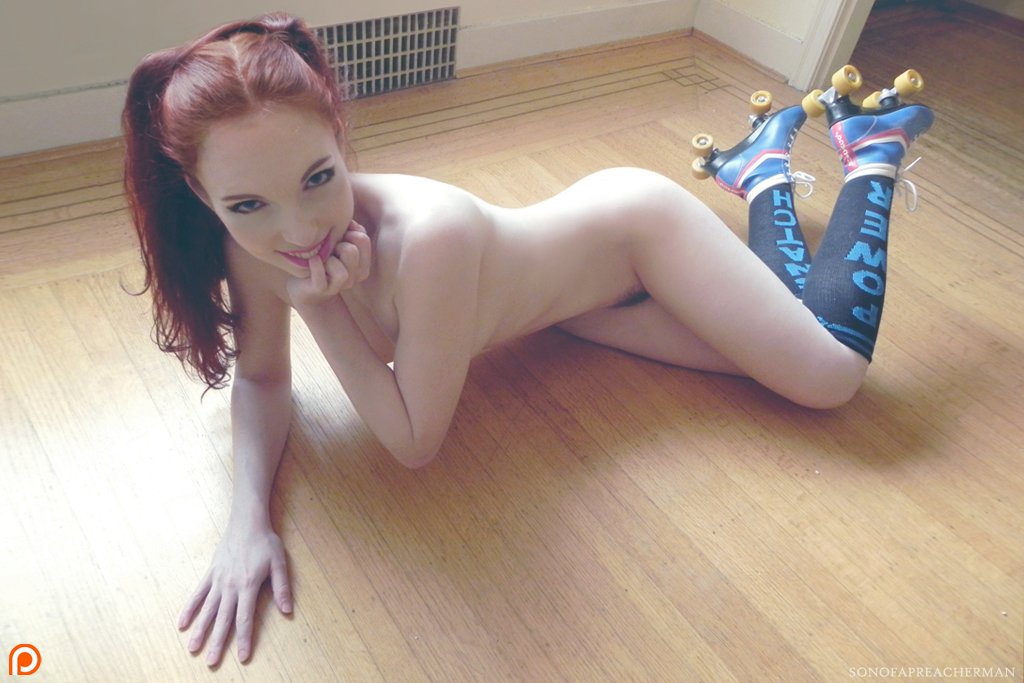 You strike me as the type of person that is just as comfortable clothed as she is nude.  If you could, would you be nude or semi-nude all of the time?
If you are always clothed or always nude, then the opposite holds more appeal.  You have to straddle both!
This question sort of relates to the last one.  I think that most Eurocentric societies do not allow nudity because The Three Faiths have a problem with understanding the differences between being nude, naked, and sexual.  I think this inability has caused the opposite of the intended effect: oversexualisation of the human form.  It causes people to see a person naked or sexual when they are just nude.  What are your thoughts on this?  What do you consider the differences between being nude, naked, and sexual?
I think that 'intent' is the difference.  For me, being nude is comfortable and liberating.  The intent is to be at ease with myself.  Being naked is commanding and empowering.  The intent is to get attention and make a statement.  Being sexual is arousing and exciting.  The intent is to entice and be ravished, to inspire lust that I want done to me, or that I want to visit on somebody else.  I perform all of these intents at different times as a model, and of course, they frequently overlap.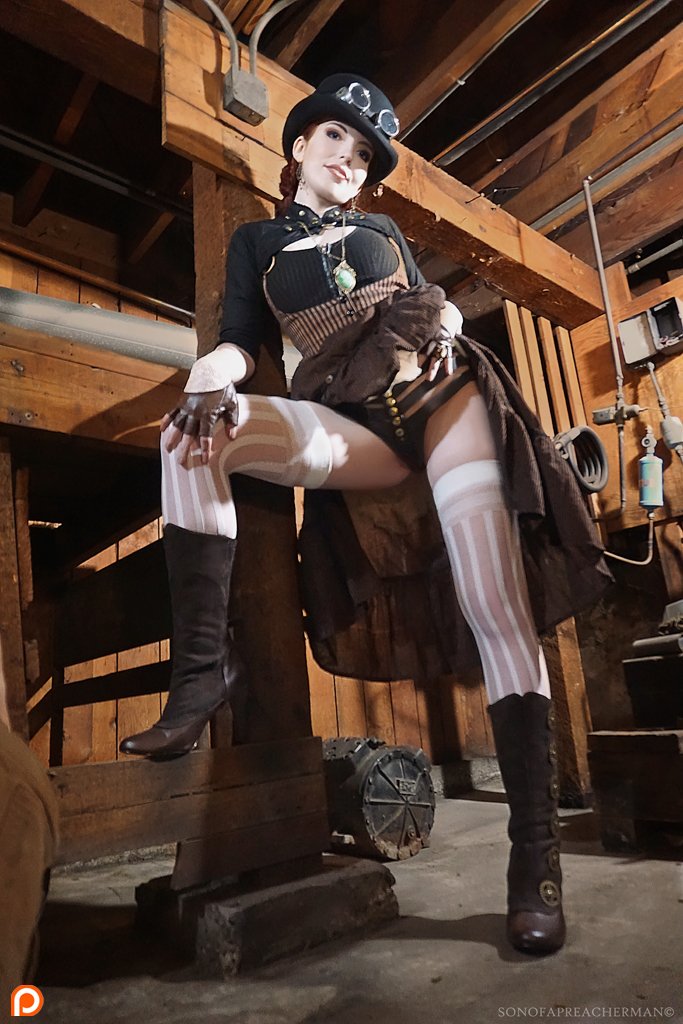 You are a fan of Steampunk and Medieval Gaming.  I think a lot of our readers are familiar with Steampunk. 'Perhaps even Medieval Gaming.  Would you mind explaining what they mean to you and what aspects and games you enjoy?
Steampunk is beautiful to me.  I am drawn to the Victorian era, combining formal wear with clockwork technology.  As for medieval gaming, I am a weekly Dungeons & Dragons gamer, repeatedly playing a barbarian, three times in a row, now, with slight variations on that savage theme.  I love the catharsis of being a primal fighter who solves problems with a boot or a fist or a greataxe.  I am currently dungeon mastering a game in which everyone is playing a monster, rather than any of the traditional heroic races.  The party consists of a beholder, a dragon (wyrmling), a night hag, an oni, and a succubus.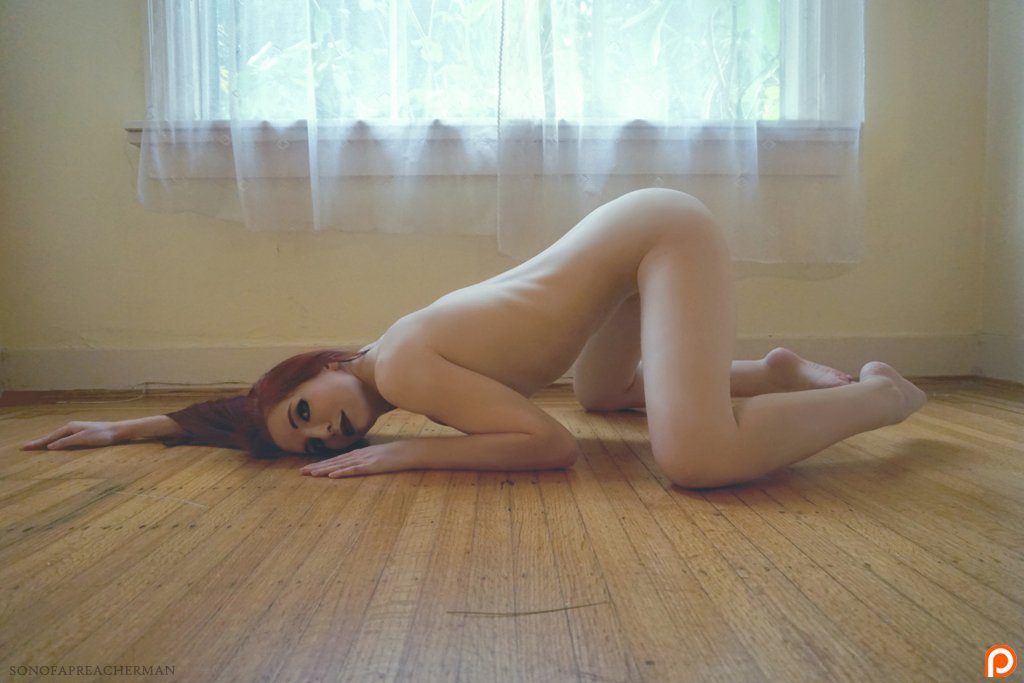 Do you remember which interests you discovered first?  Out of Modelling, Cosplay, Steampunk, and Medieval Gaming, what did you start first?  Did any lead into the others?
Cosplay --> Steampunk --> Medieval Gaming --> Modelling.
Do you ever cosplay conventional characters?  If so, which are some of your favourites?
I was given the opportunity to be armoured and equipped as 'Red Sonja,' and lunged at the chance, but that costume was largely created for me.  No other iconically recognisable characters come to mind.  After two seamstresses catastrophically failed to finish a 'Poison Ivy' costume for me, I started creating my own archetypes.  I would, however, like to dress up as 'Yuki Mori' from "Space Battleship Yamato" one day.  She is simultaneously demure and sexy, which are two qualities that I think pair well together if done right.
Along with all of those talents and hobbies, you are also an illustrator and create your own designs for your merch.  In fact, you had to deal with some plagiarism pretty recently.  Do you enjoy designing?  'Ever consider doing more? (I've actually considered doing the same.)
I prefer designing my own ideas, but those aren't always what sell.  The challenge is finding a compromise between what people want and what I enjoy drawing as a traditional illustrator.  My work can be found here: www.instagram.com/sarahnaomityrrell/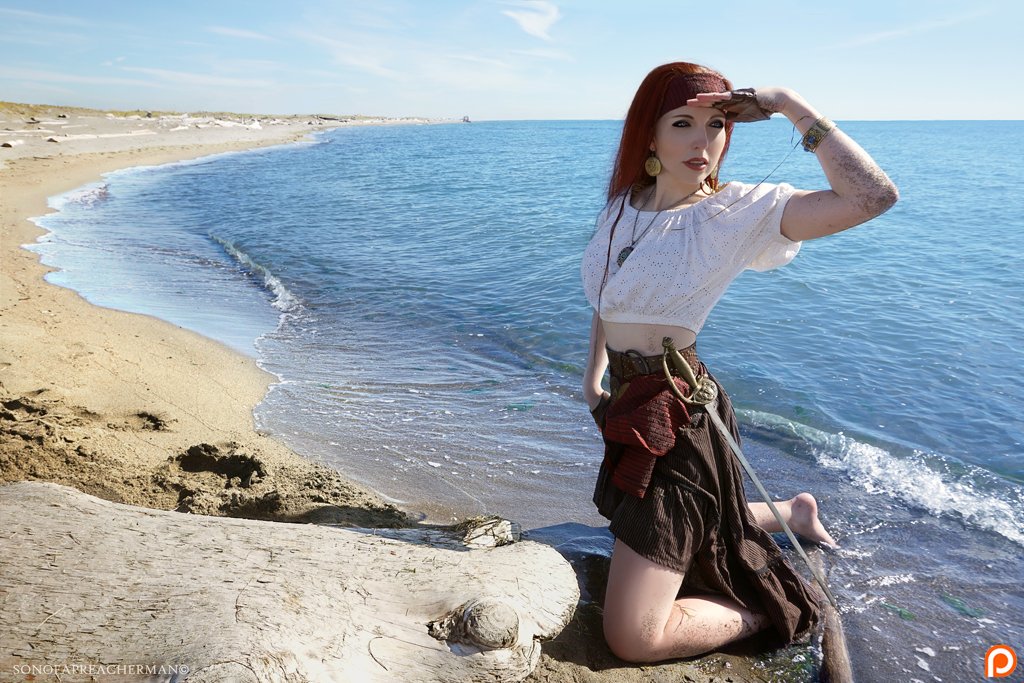 You are not a regular con-goer.  Are there any conventions that you do enjoy going to?  Do any stick out as particularly enjoyable?
I watch a lot of fansubbed anime.  I am VERY current with the latest seasons.  If I am ever afforded enough free time, I'd probably attend the local anime conventions in Vancouver (Canada) first.
Do you enjoy cosplaying or doing other hobbies with friends, or are you pretty much a lone wolf?
Here's the best answer I can provide:  I am a shut-in until I am not, at which point I need to be surrounded by people.  If it's possible to be an extrovert and an introvert, but in lunar and/or seasonal cycles, that's me.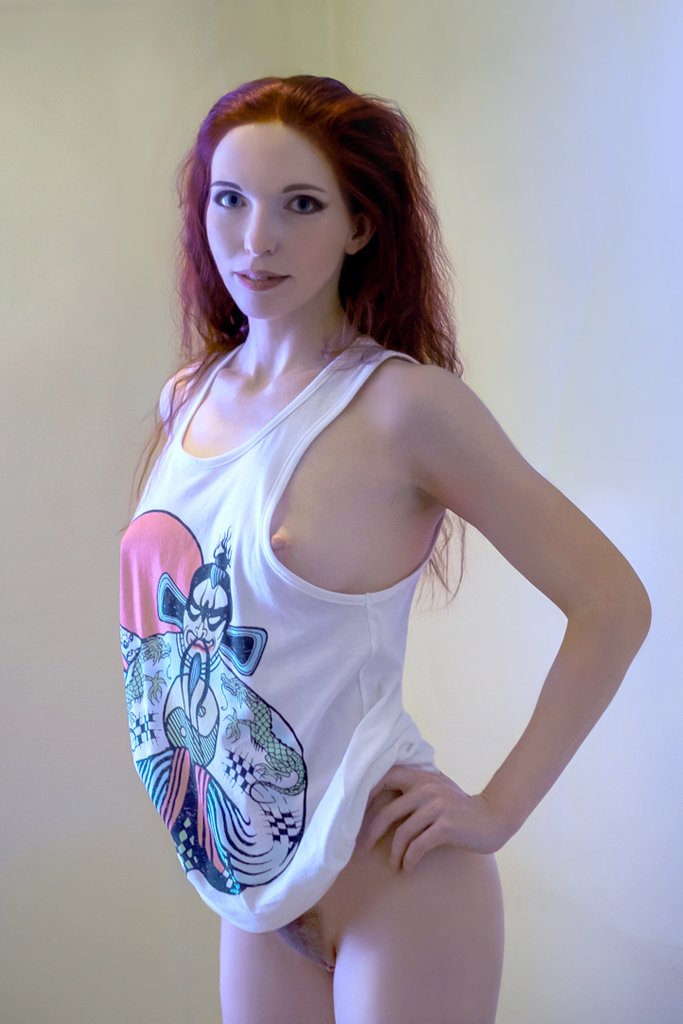 Do you have any parting words of wisdom for our readers?  Or perhaps something to haunt them with?
Beware of self-centered people who seem interesting.  These people are easy to spot by how much they talk about themselves, wait to talk about themselves, or turn everything that you tell them into something that relates back to themselves.  Value the people who show up for collaborative group activities instead, and the people who show up when you're in a pinch most of all.  They might be moody, or quirky, or socially inept, but your bond to those people will be stronger than most blood-relations.
Gingersnap Pixie was one of the most interesting interview guests I've had, so I hope you enjoyed her interview, too.
I'll tell you a secret: Since I'll be leaving for Anime Weekend Atlanta on the Thursday right after this is published, I'll be publishing Gingersnap Pixie's Pictorial late Wenesday night/Early Thursday morning, so you won't have to wait for Friday!
See you then!
-HERETICPRIME