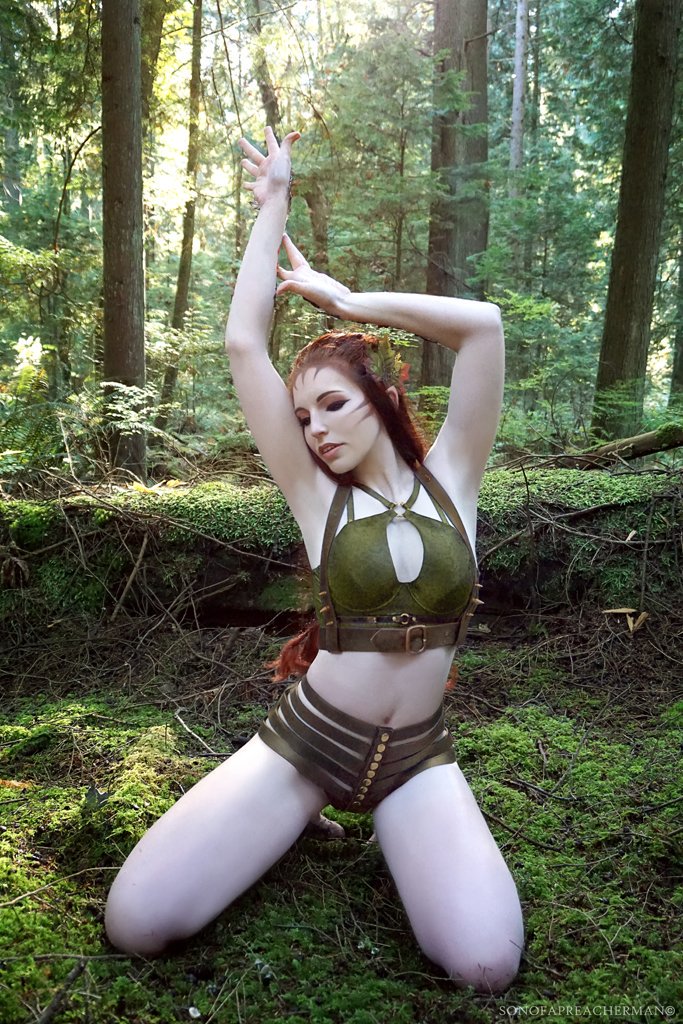 Cosplay Name:  Gingersnap Pixie
Base of Operations:  Vancouver, Canada
Years Cosplaying:  Ten years
First Cosplay:  Pirates then Zombies.  'Also pirate zombies.
First Con:  Not a single one, but every zombie walk organised by my city.
Cons per Year:  Zero!  I am failing at this questionnaire so hard!
Make Your Own Costume:  Yes, but with advice from seamstresses and tailors.
Make Your Own Props:  Yes!  Also bought and borrowed.  It helps to know a network of erotic models with countless props from which to choose!
Do Your Own Hair:  Yes, painstakingly.
Do Your Own Makeup:  Yes, self-taught (applying traditional illustrative skills to my face).
Do Your Own Wig Styling:  Yes, the few times that I have used a wig, but my long red hair is otherwise attached.
Makes Your Own Wigs:  I do not!
Bodypaints:  Yes, I paint myself and have been painted (full body as a leopard by 'Little Monster Studio').
Favourite Cosplay:  Succubus (my most recent single-themed photoset).
Number of times you have been to Dragon Con:  Not once!  Who is this woman calling herself a cosplayer?!
Patreon, Ko-fi, Etsy, and/or Support Link:  www.patreon.com/gingersnappixie
Lewds:  Certainly.*
Nudes:  Definitely.*
More than Nudes:  Shamelessly.*
*See Patreon, Twitter, Facebook, and purchaseable photosets
Social Media:  Facebook:  www.facebook.com/gingersnap.pixie, Twitter:  www.twitter.com/gingersnappixie

Domain of Your Own:  The Mortal Domain (also the Feywild)
Secret Super Power: Irreverence.