| | |
| --- | --- |
| Posted by HERETICPRIME on October 6, 2019 at 9:50 PM | |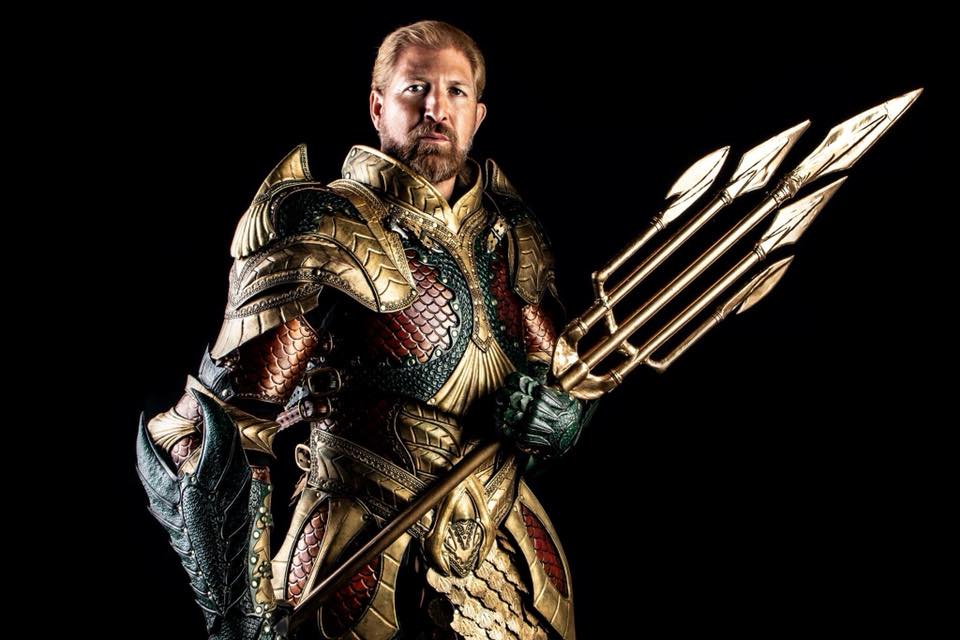 Cosplay Name:  The True Aquaman
Base of Operations:  Orlando, FL.
Years Cosplaying:  14
First Cosplay:  Jedi Master/Clone Trooper
First Con:  FX Con (no longer around)
Cons per Year:  12-15
Make Your Own Costume:  a few
Make Your Own Props:  Most of them
Do Your Own Hair:  Yes
Do Your Own Makeup:  Yes
Do Your Own Wig Styling:  Yes
Makes Your Own Wigs:  No
Bodypaints:  Others apply it on me.
Favourite Cosplay:  King Aquaman
Number of times you have been to Dragon Con:  11
Patreon, Ko-fi, Etsy, and/or Support Link:  N/A
Lewds:  a few
Nudes:  None
More than Nudes:  Nope
Social Media:  Thetrueaquaman on FB (https://www.facebook.com/thetrueaquaman/) and Instagram (https://www.instagram.com/thetrueaquaman/), and TheKingAquaman on Twitter (https://twitter.com/thekingaquaman).
Domain of Your Own:  None
Secret Super Power:  I seem to truly be unstoppable.