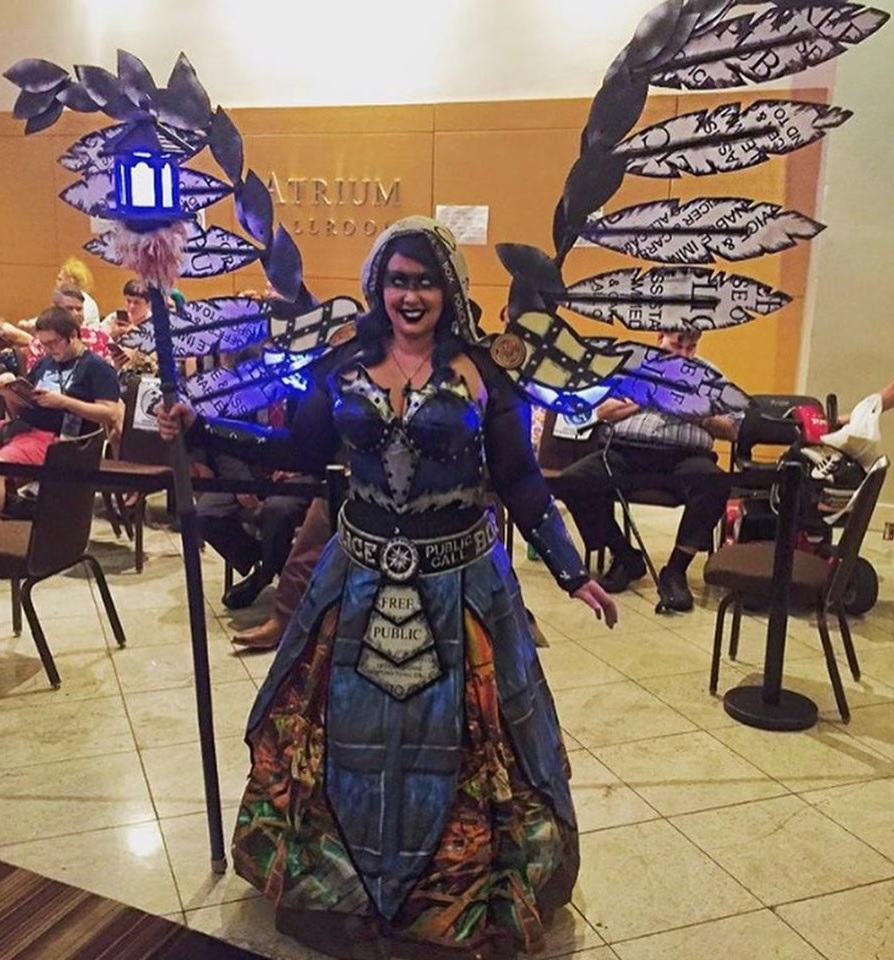 Cosplay Name:  BewitchedRaven
Base of Operations:  Nashville, TN
Years Cosplaying:  9 years
First Cosplay:  Dalek
First Con:  Dragon Con
Cons per Year:  5-10
Make Your Own Costume:  Yes!
Make Your Own Props:  Yes!
Do Your Own Hair:  Yes!
Do Your Own Makeup:  Yes!
Do Your Own Wig Styling:  Yes!
Makes Your Own Wigs:  Nope, Love Arda Wigs and Purple Plum Wigs!
Bodypaints:  Do it myself!
Favorite Cosplay:  War TARDIS & Pinkie Pie
Number of times you have been to Dragon Con:  8
Patreon, Ko-fi, Etsy, and/or Support Link:  https://ko-fi.com/bewitchedraven
Lewds:  Sometimes I will do boudoir shoots with Sugarfree D Photography, but not too often.
Nudes:  Nah, not for me
More than Nudes:  Ummmmm, no, LOL. (not sure what this means)
Social Media: Facebook:  https://www.facebook.com/BewitchedRavenCosplay/, Twitter:  https://twitter.com/BewitchedRaven, Instagram:  https://www.instagram.com/BewitchedRaven/, Snapchat:  I am BewitchedRaven on everything Social Media
Domain of Your Own:  https://www.BewitchedRaven.com
Secret Super Power:  Getting my husband to help around the house, LOL