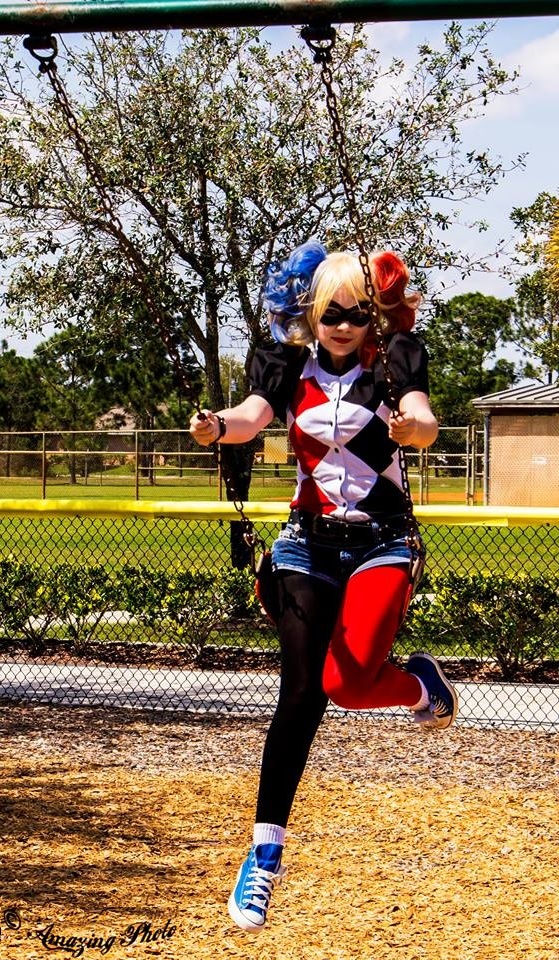 Cosplay Name:  Arkhamesque Cosplay
Base of Operations:  South Florida
Years Cosplaying:  6…ish
First Cosplay:  Stocking from Panty and Stocking
First Con:  Metrocon
Cons per Year:  2
Make Your Own Costume:  'Some minor parts like accessories, but for the most part no.
Make Your Own Props:  Mostly, yes.
Do Your Own Hair:  Yes
Do Your Own Makeup:  Yes
Do Your Own Wig Styling:  'Not well, but yes.  LOL
Makes Your Own Wigs:  No
Bodypaints:  No, but that would be pretty dope.  I should look into that.
Favourite Cosplay:  Arkham Asylum Harley
Number of times you have been to Dragon Con:  Never
Patreon, Ko-fi, Etsy, and/or Support Link:
My Ko-Fi is https://ko-fi.com/arkhamesquecosplay
Lewds:  Yes
Nudes:  'Thinking 'bout it.
More than Nudes:  Probably not
Social Media:
https://www.Facebook.com/ArkhamesqueCosplay/
https://www.Instagram.com/ArkhamesqueCosplay/
Domain of Your Own:
https://www.HarleenQuinzel.org
Secret Super Power:   I can fold my tongue, does that count?