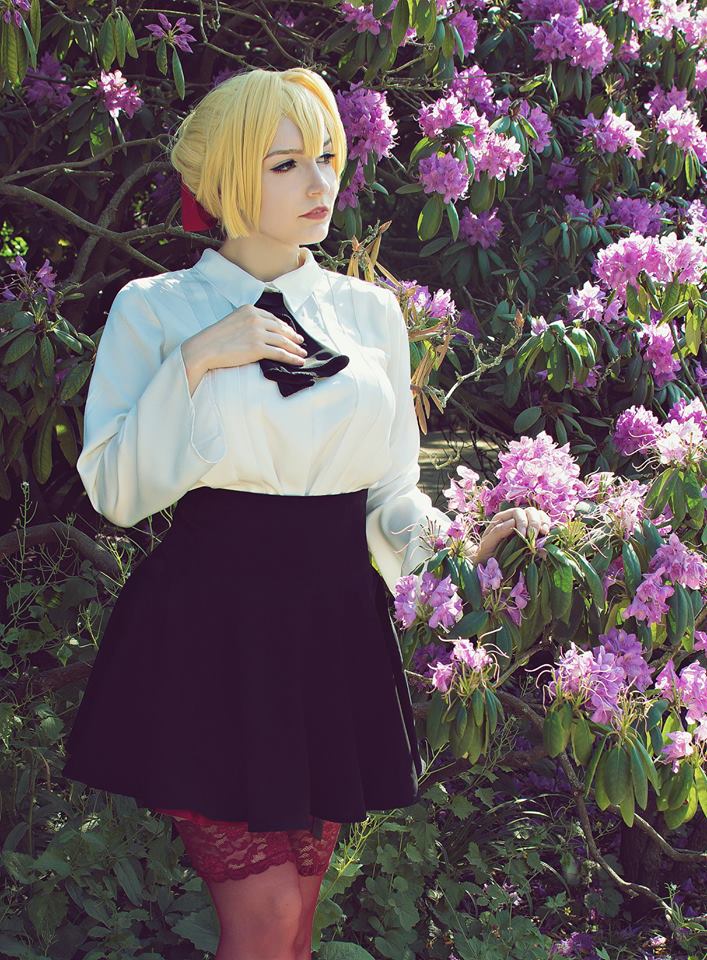 Man, if I could travel to all of the places of the cosplayers that I interview, I would be one passport stamping brotha!  This Up and Coming Cosplayer comes from Germany, was raised in Poland, but considers both home.  She also tries to capture beauty from every place she goes and in everything she does.  She calls herself Leontha.
Leontha has been very busy with health and family issues, not to mention business of just living life and cosplay, but she was able to put aside some time and answer our many quesitions.  When you also consider that the entire interview is in English, and she answers in English, you can appreciate it even more.
Please meet the very beautiful and talented Leontha.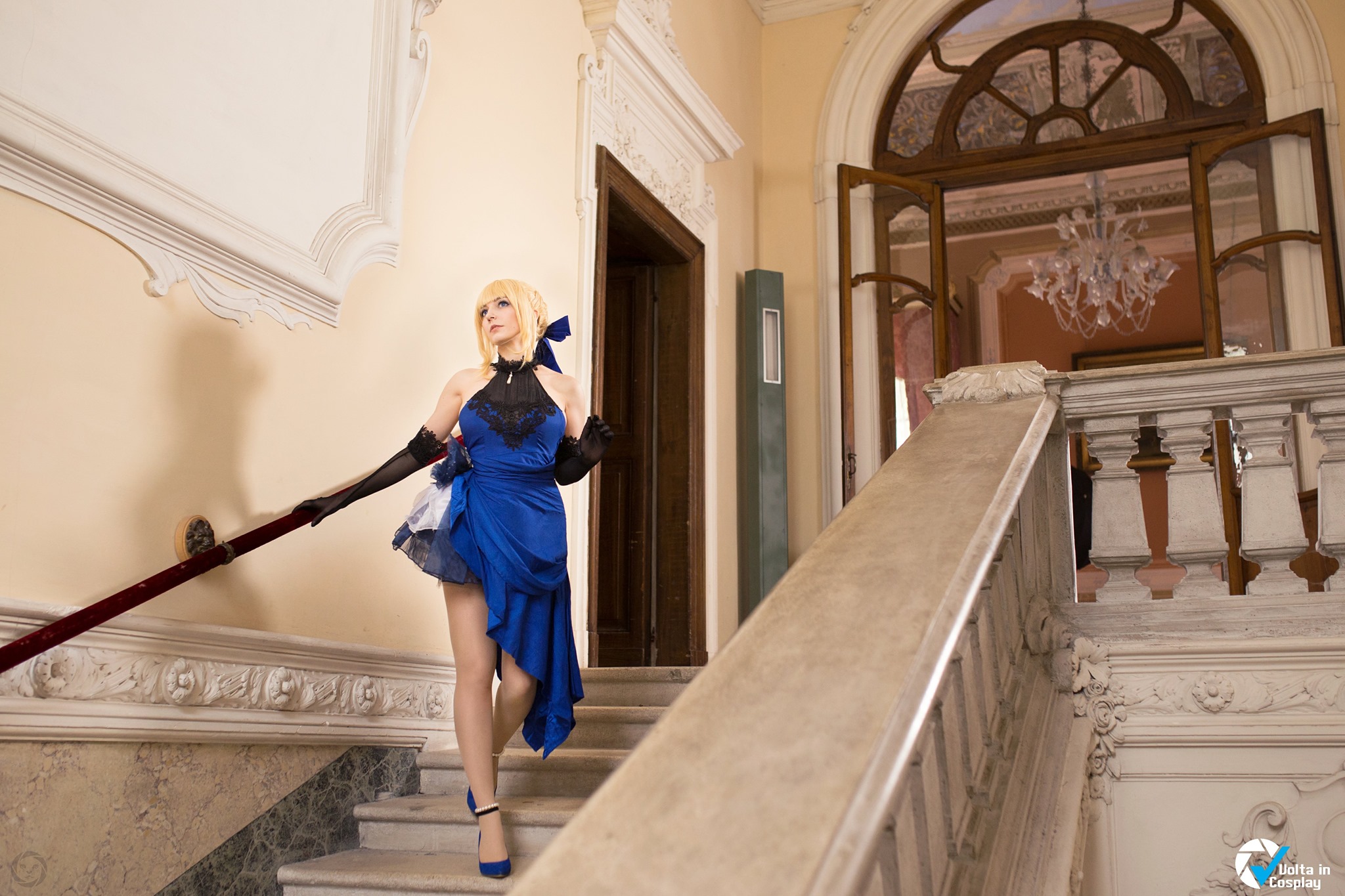 You told me that your first cosplay was one that whipped up in a hurry just to cosplay for a con.  How did you go from that to choosing this as your artform?  When did you know that you were a cosplayer?
It all happens in 2012.  After my first ''try'' in cosplay I was so overwhelmed with joy I had with my friends, and I noted that it helped me to open to other people.  I wasn't that open for stranger(s) earlier.  I was mostly shy, and I just had my close friends I've stick with, and after I move out from home to another city right after high school, I was a bit at lost.  After that convention I wanna try it once again, and my friends helped me with it a lot.  Without their help I will propably quit it really quick.  XD They taught me many things, beacuse I can't sew at that time, so it was hard on the beginng, but when I sew my first costume and go on convention in it, I was so proud of myself,  especially when totally strangers complimented that costume.  It was that moment when I let myself suck into that community.
I still admire many cosplayers, and still I learn something new everyday, and I hope to grow as cosplayer more in future.
You have a tattoo of what looks like a seal right above your left breast.   Will you tell us the meaning beind it, please?
That seal is originally from series Pandora Hearts, and it was first anime series that I was really hyped for (and I still am).  For me, personally it means that everybody have someting in their live that they wanna change or protect.  It's like a symbol of my cosplayer site of life.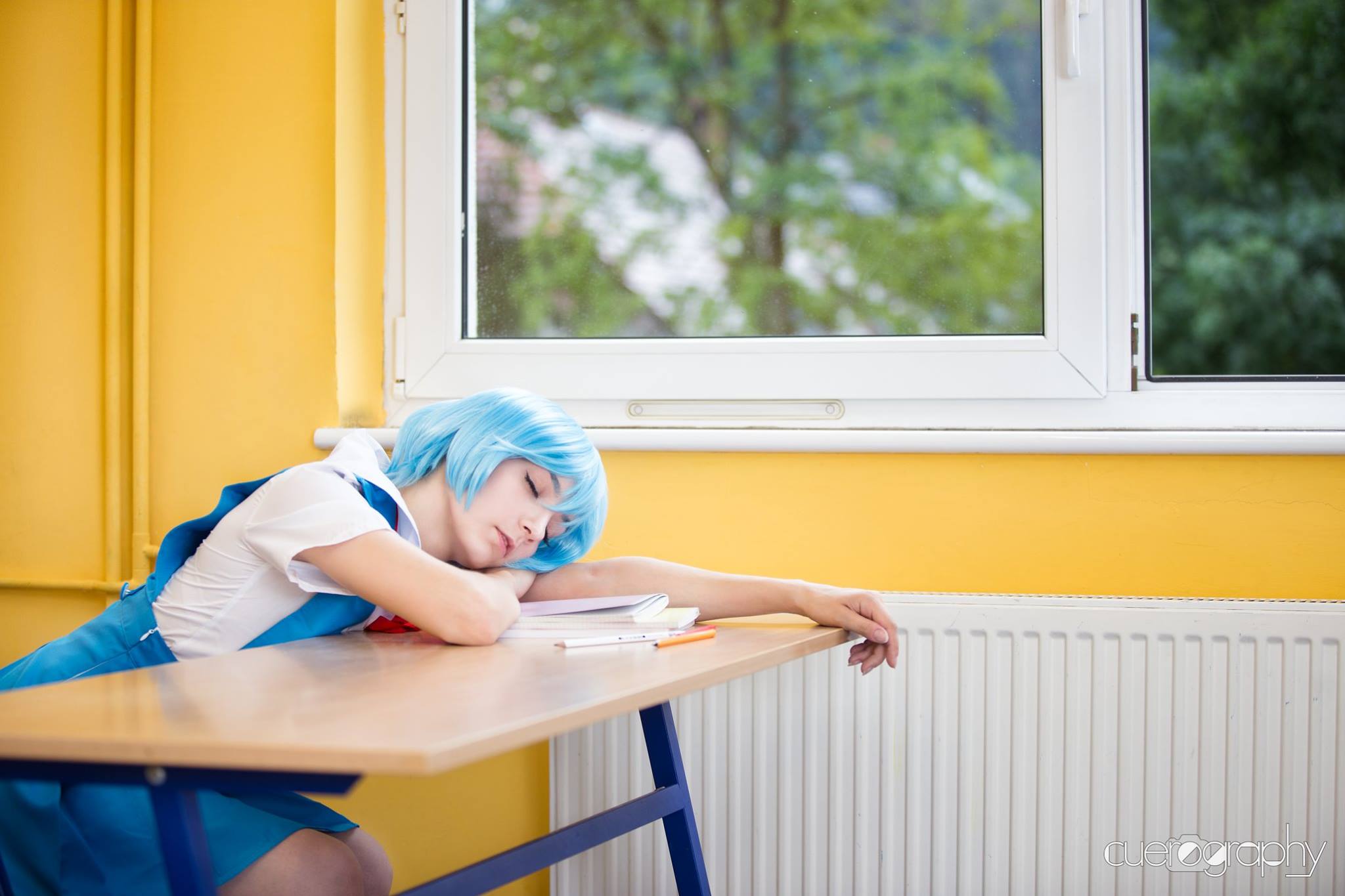 The first thing I noticed about your cosplay is the wide variety of wigs you use.   'So many styles and colours.  I know that other cosplayers use wigs a lot, too, but for some reason it seems you might just be a contender for most wigs.  Why and how so many wigs?
Well, wigs are important part of cosplay- they can change a lot, and that's why I always try to make them as perfect as I can.  Often I sewing few different shade of 1-2 colors to mix them and get the most similar color to the originall one.  Sometimes I'm using one wig for more than one character.  Now I have so many wigs that I almost don't know where to put them!  XD
You take a lot of great outdoors pictures.  Are those local or do you have to travel to get those beautiful pics?
One of the best thing in cosplay for me is that I travel to so many different beautiful places!  I often travel to close, and sometimes to far away locations for events and photo shoots.  Every time when I know that I will attend some event I try to look for close nice locations, and than I carefully plan what costumes I will take.  'Same goes when I going to visit my friends or family-I'm looking for places that could be used for photoshoot, and than plan with photographers to use that time in the best way we can.
But not all of those locations are far for my place where I live-some of them are pretty close.
Personally I prefer outdoors photoshoot beacuse I love nature, so why not to combine cosplay with it?  Thanks to cosplay, I've visited many wonderful places and hope to travel to new ones in future too!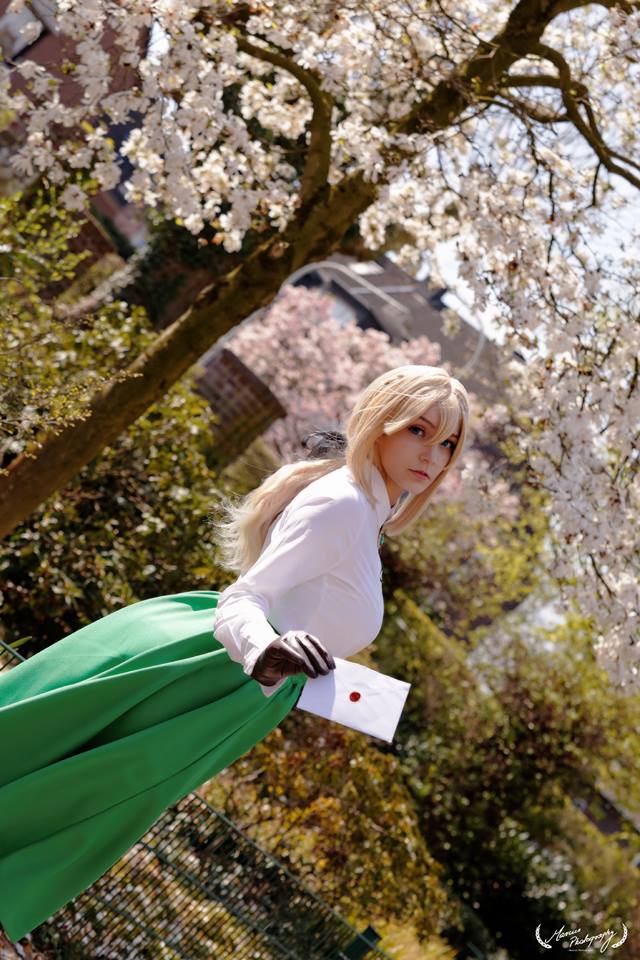 Do you get to travel much?  Do you get to cosplay when you travel?  Do you ever travel for the sake of cosplay?
Yes, I'm often travel for the sake of cosplay.  Events like PixelMania or Volta in Cosplay are full of many amazing locations in so many different types, so they are perfect opportunity for cosplayers to make beautifull photo shoots in variety style.  Everytime when I'm creating new costume I plan everything carefully-from type of shoot I wanna do, to locations I wanna use.  For me is very important to portray character I'm cosplaying in the best way I can, so that's why I wanna put my very best in it.  As I told already in previous question-when I know that I will travel somewhere, even not for event, I try to check locations around and see if I can use them as background for shoot.  If I can't find anything that will suit to my idea I have in my mind, sometimes I'm creating my own backgrounds for shooting.  I have many stuff for that sake in my home that I store in boxes at the attic.
What else do you do when you're not cosplaying?   Have you ever had any life obstacles that you had to overcome?  Did cosplay help?
If I'm not cosplaying, I like to making my own photos of places that I visited already.  Sometimes I just stop in the middle of travel just to take picture of coloufull forest, breathtaking sunset, or dreamlike sky full of clouds.
Before I've started cosplay I was a real bookworm, and sitll I am one.  I like to bury myself with cup of tea on my coach with intresting book, and just relax reading fascinating story.  From time to time I like to play piano-it was my first big passion, but unfortunately after I had accident when I was young.  I need to give up my pianist career plan, so now I only playing for fun and for not forgetting how to do it.
One of biggest obstacles that I overcome in my life was my health problems.  Short after I finished my high school, my health become really bad-I've striglled with them really long before I was diagnosed with cancer.  It took me 2 years of fighting before I won with it, but even today I need to be under constant care of my doctors, by it's a lot better now.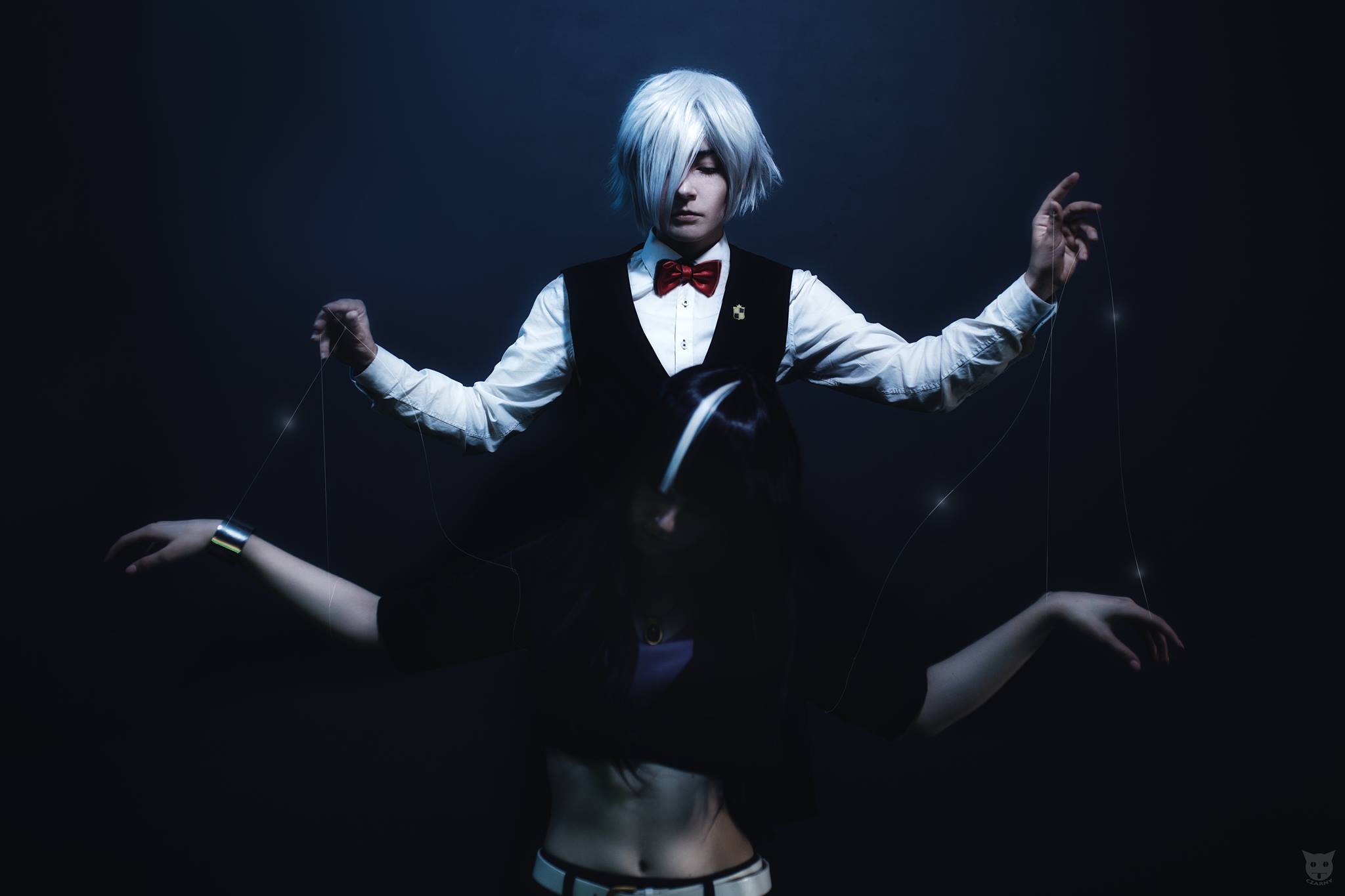 You are of German and Polish descent.  Where do you call home?   Does home have many cosplayers?  Who are your big cosplayers in Germany or Poland?  What are some of your big conventions?
I was born and raised in Poland, but 3 years ago I moved out to Germany because here, I have better medical care.  I call both-my family hometown in Poland and my current place in Germany, home.  I still have many precious friends and family in both countries that I care of.
In my family I'm the only cosplayer, but my Mom is my biggest supporter, and even now she is the one who teach me and help me with sewing, because she is a professional tailor
One of my cosplay 'idols' are Kamui Cosplay-I love how detailed her costumes are, and how she like to share her knowledge in easy way with others. (https://www.instagram.com/kamuicosplay/)
Other one is DasGemini-I admire her sewing skills, and that all her costume are extremly detailed.  She using so many different techniques in her creations. (https://www.instagram.com/dasgeminii/) She is not only skillfull cosplayer, but very talented photographer as well.
In Poland I think we have many talented cosplayer, even if not all of them are that well knowed.
One of the most knowed is Shappi. (https://www.facebook.com/ShappiWorkshop/)
About conventions-I already mentioned PixelMania event.  That is event strictly focused on cosplay photography, but another ones that are worthy to be mentioned are Pyrkon, or PGA.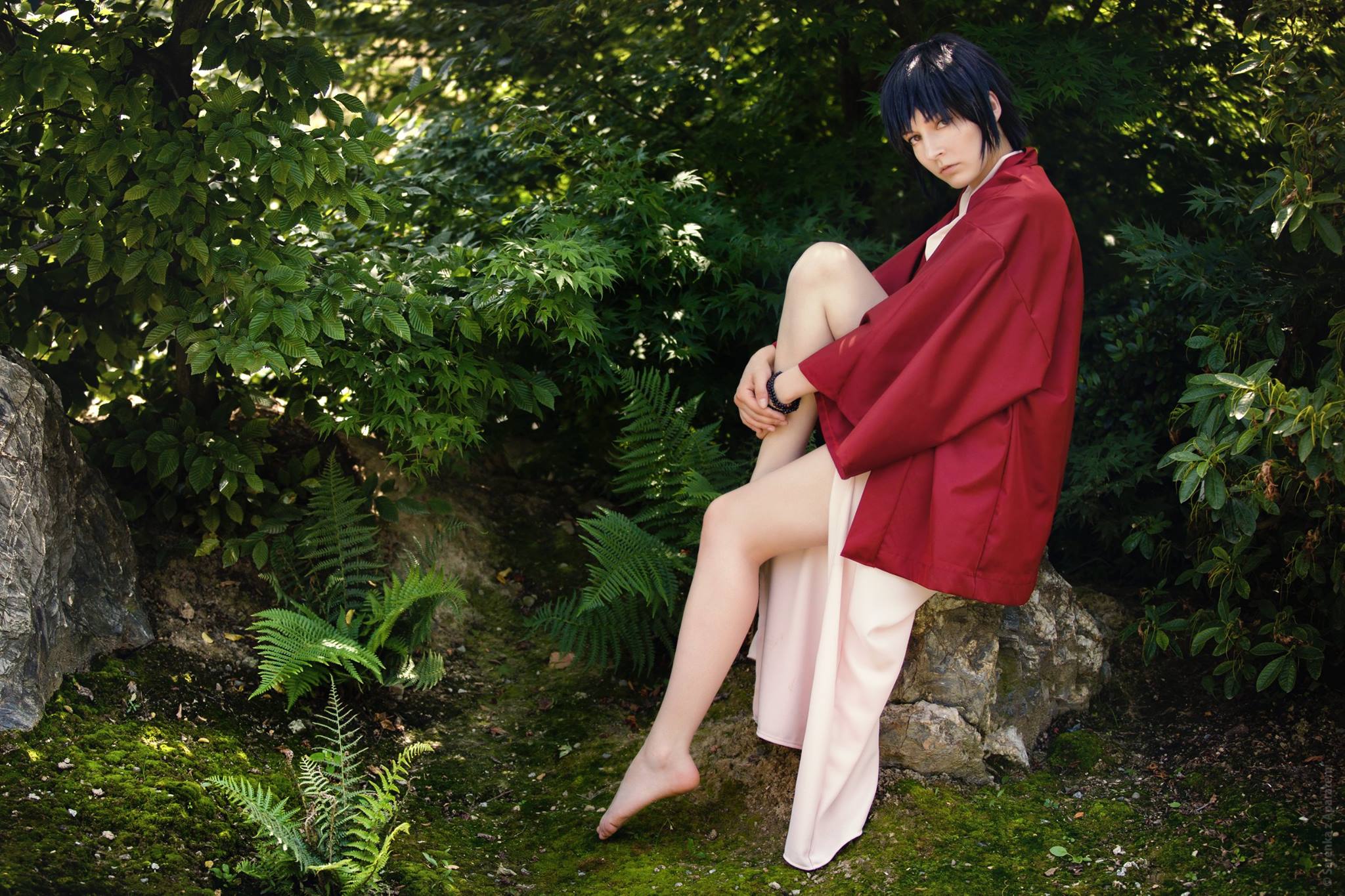 Are there any cosplayers from the USA that you like?  Are there any international cosplayers you like?  Have you ever made it over here to see how our conventions are?
Unfortunaley, I wasn't on any events in USA yet, but I hope to come on Katsucon in future.  Every year I've seen many relations after that event, so now it's one of my dream events to attend.
And about cosplayer form USA that I like-there are many.  One of them is Yaya Han.  She is just amazing for me.  How talented she is, and how persistent she was with her cosplay career.
Next one is AKrCos (https://www.facebook.com/AKrCos/)-I like that she creating many 'original' ideas for characters she is cosplaying.
There are still many cosplayers that I admire-Gesha (Russia), Aishizaya (USA), Alyson Tabbitha (USA), Maki Eraclea (Italy), Blue Snow (Italy), or Ely (Taiwan), Hikarin (Canada).
I haven't really seen too much prop or armour crafting from you.  Do you not like those kinds of characters?   Do you plan on doing any in the future?
Actually I've created some armour already, but I didn't go on photo shoot yet with those costumes.  For me, I've picking charaters that I like the most, and still I treat cosplay not as my job but as my hobby, so I mostly I choose my cosplay plans depends of what I like at the moment.  I prefer strong characters like Katalina (Granblue Fantasy), or sometimes I pick character because of design that I like.
For sure I will be doing more armour characters in the future.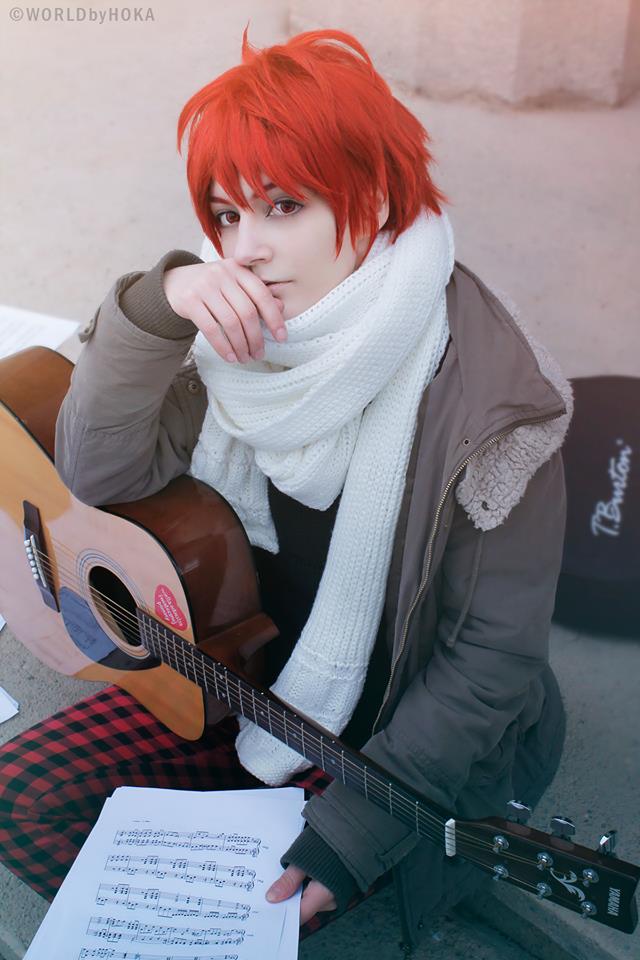 I've noticed that everything you do is beautiful.  You make regular cosplays and they are beautiful.   You cosplay as men, and they still have a softness and beauty to them.  Even your sexy photoshoots have a beauty to them.   I'm not quite sure how to ask you what I have in mind, but could you comment on that observation?  Do you try to express beauty in your work?
I always try to portay character that I'm cosplay as best as I can.  Every time I have clear idea what I wanna create with my cosplays shoot.  Before each photo shoot that I'm planning, I carefully talk about what both me and photographer wanna create together.  We planning posing, how to use background in the best way, or if we wanna do some "dynamic" photos.
Sometimes I'm creating my own characters, or sometimes I have special ideas for shooting, too, and those are mostly creating some "story." It's a lot easier for me to work in that way.
Photography and cosplay could be a beautiful hobby; a piece of art too, and this is what I wanna show to others.
What kind of cosplayer do you consider yourself?   'Magical girl?  'Sexy vixen?  'Girl next door?  'Secret space alien?   'A little of each, or none of the above?
To be honest I've never was thinking about it.  I was just creating everything in my own way.  I think I'm all of them, and in the same time no one.  I don't like pigeonhole people including myself.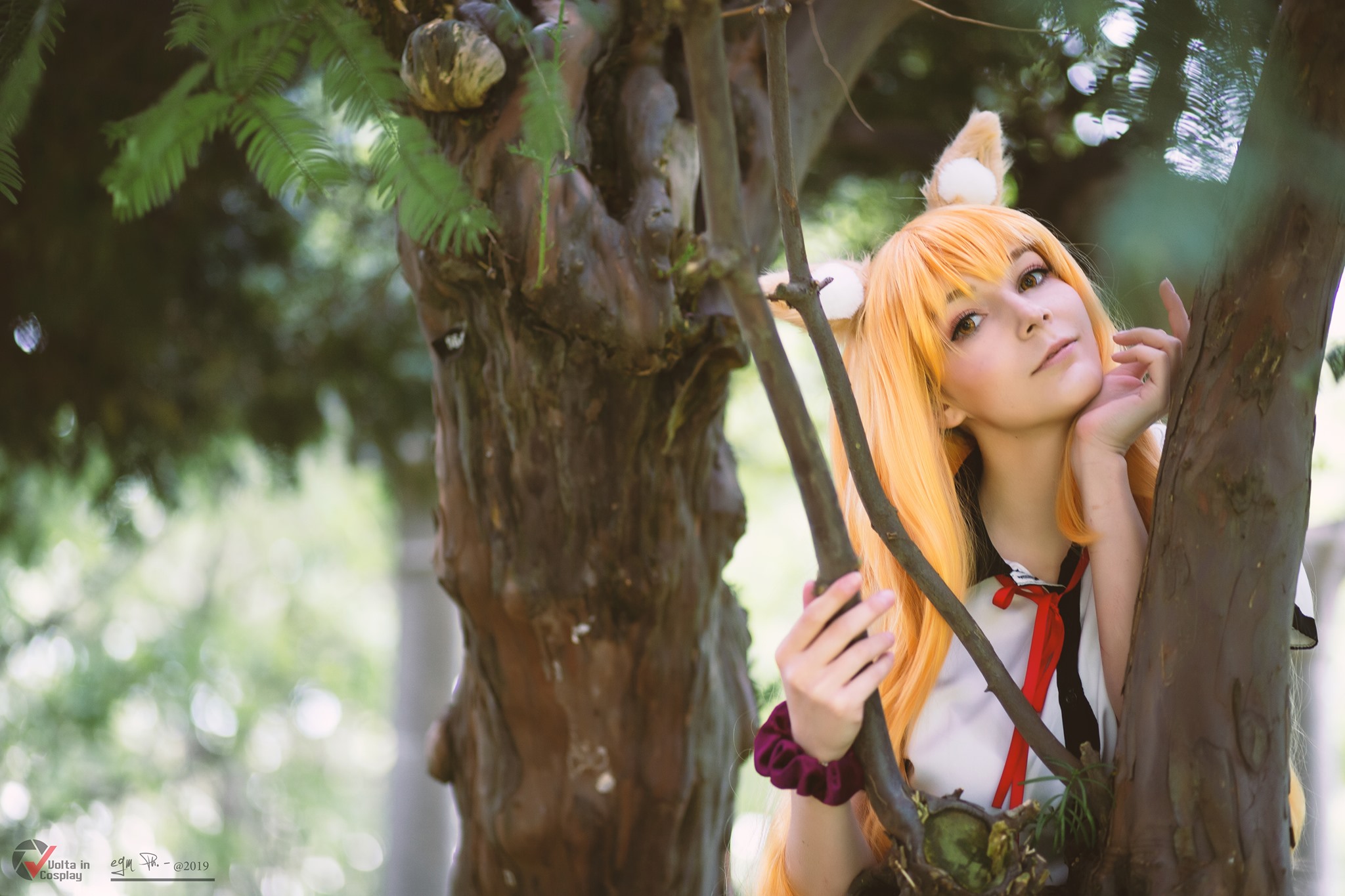 Do you have any last things you'd like to say to the readers and your fans?
Often I hear that people are afraid to come to me on convention, so... don't be.  I'm alway try to be nice, and I don't bite (or at least not that often
)
If you enjoyed this interview, please help by Liking, Following, and Sharing it, and the social media pages of both Leontha and All Cool Things™.
Thanks again to Leontha for taking time out of her very busy life, and you all for reading.
-HERETICPRIME