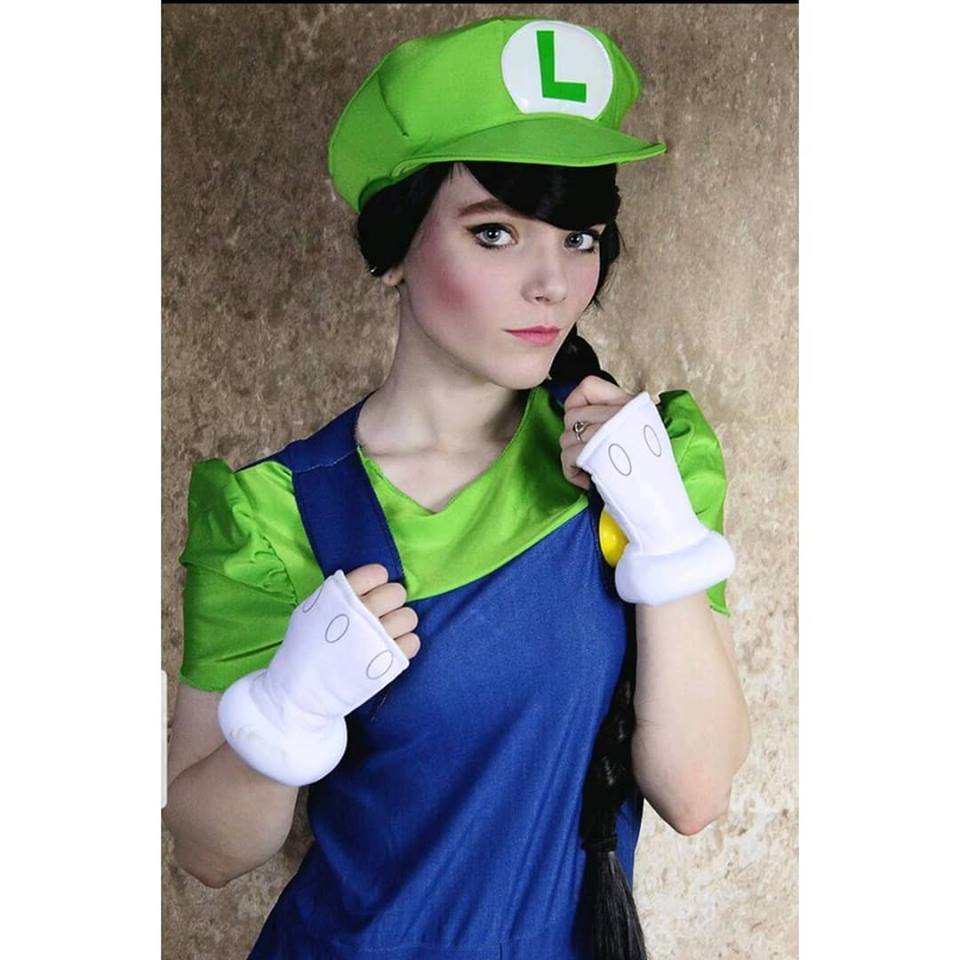 Smilecosplay Jamie is extremely enterrprising for someone so young.  She has a Patreon.  She as a Ko-fi.  She is on many types of social media, as evident by her linktree site.  Smilecosplay Jamie even has her own URL, something that some pros in cosplay do not have.
As you could guess, as someone that has a Patreon, she does do lewds.  Unlike a lot of cosplayers that have lewds, she is very honest with it's role in her cosplay:  "I prefer cosplay shoots they are just more expensive to edit becuase of the type of quality and effort I put into them.  'So I do the lewd stuff to help make paying for those alot easier."
I then mentioned how Cree Nicole and I have had conversations about people she knows becoming patrons to Patreon just to see you semi-nude, and just like Cree Nicole, the idea didn't faze her.  She even added that this has happened, and she was completely fine with it.
Without further ado, I would like to present an interview with a young lady with maturity beyond her years:  Smilecosplay Jamie!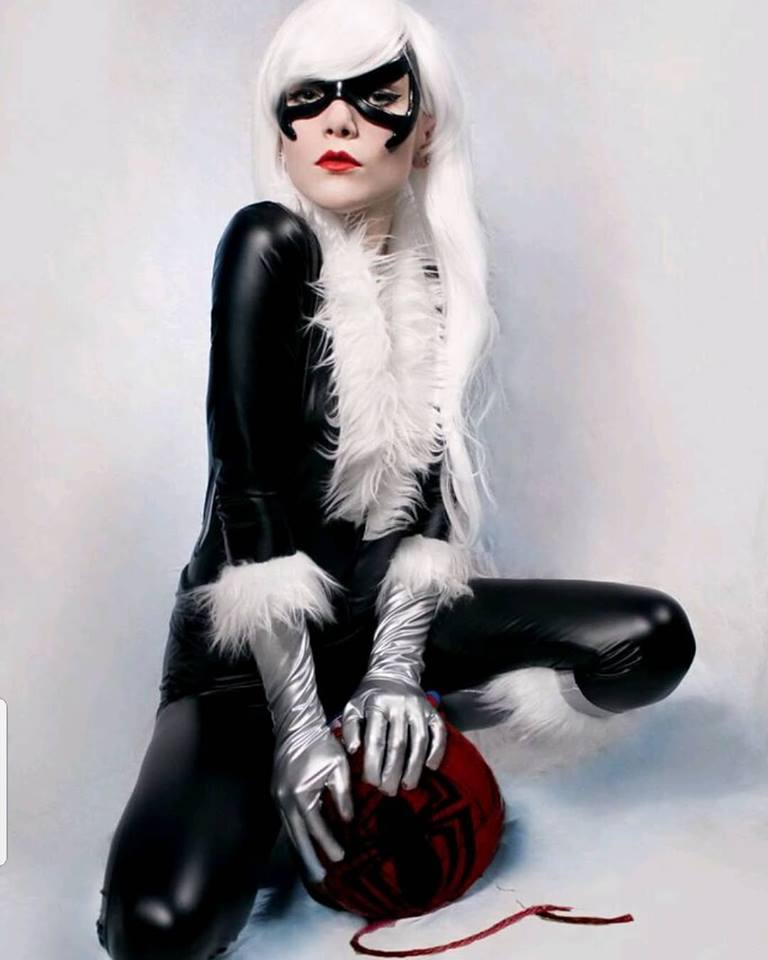 You are a comic collector. Are you DC or Marvel?  What about other houses like Dark Horse or IDW?   'Independent?
Yes I collect comic books.  I absolutely love them so much.  There are so many great series that are really near and dear to my heart, but over the years I haven't really collected a lot of comic books.  I mean, I have over 300 Spider-Man comics, and that's really about it. 
This is because Spider-Man is like my all-time favorite superhero I grew up watching the shows on TV. So when I grew up it's no surprise that I decided to start collecting all of his comics.
I always have love for a cosplayers that like to get crazy with the body paints.   How did you get into that aspect of cosplay?  Why do you think there aren't more body painting cosplayers?
Raven was really the whole reason that I got into that aspect of cosplay.  I couldn't do a Raven cosplay and not do her justice by not having my skin grey.  So I really looked into how to work with body paint in general, and I have really gone through a lot of different brands to find which one I'm most happy with.  But besides Raven and the Zombie Tramp cosplay, I haven't realty worked with a lot of body paint.  This is because I would personally like an airbrush kit to be able to put on body paint. 
Besides this, the whole reason I think not a lot of other cosplayers get into body paint is because it's very fickle.  Depending on the type of body paint you use, its time consuming to put on, it runs, it transfers, and it just all around is just very hard to deal with.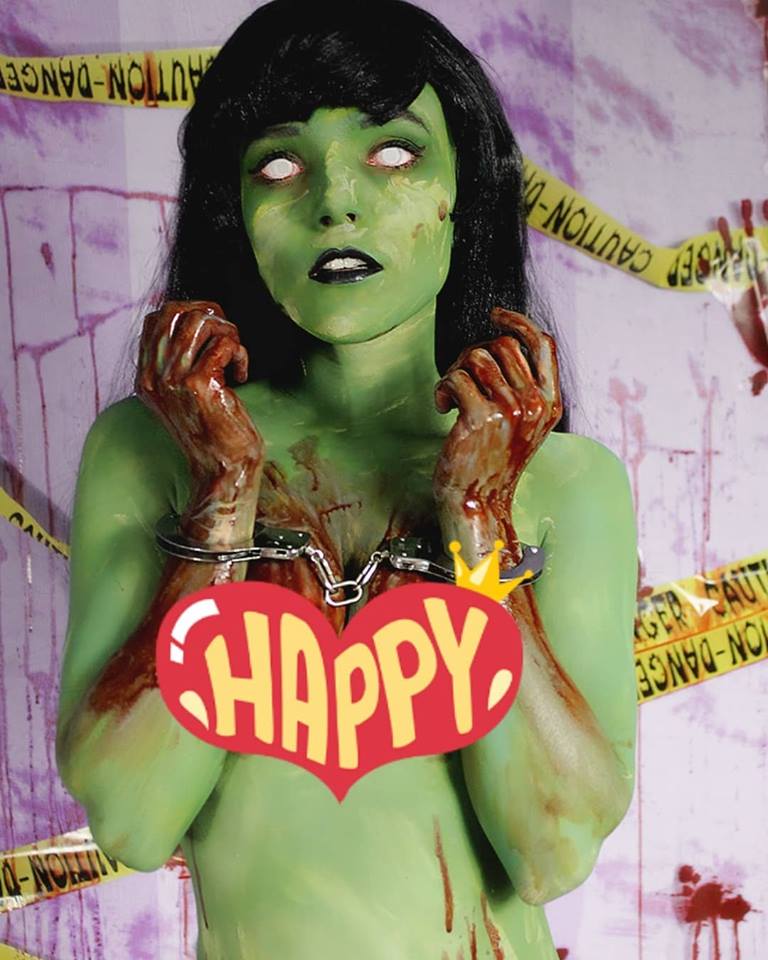 Are you a Horror lover?  Do you think that contributes to your love of body painting?
I'm a Horror lover absolutely!  I try to see a lot of Horror movies, but I haven't found one that has realty scared me; like in the corner crying for days on end after watching that movie.  I think other cosplayers that I have seen do body paint, and also character accuracy, has made me love body paints.
I've seen you cosplay powerful, scary, gorey, and sweet.  Do you have a preference?   Are they all you, in facets?
I think they are all me, really.  I love every different type of genre or cosplay.  I really like to think of myself as a jack of all trades when it comes to the cosplays I do, or the cosplay community in general.  I really like to do a bit of everything, because to me, I don't think one person is ever just one thing.  We are really all just a mix of different things that we adopted or made our own, so I like to kind of project all those different aspects of me in all the different types of work I do.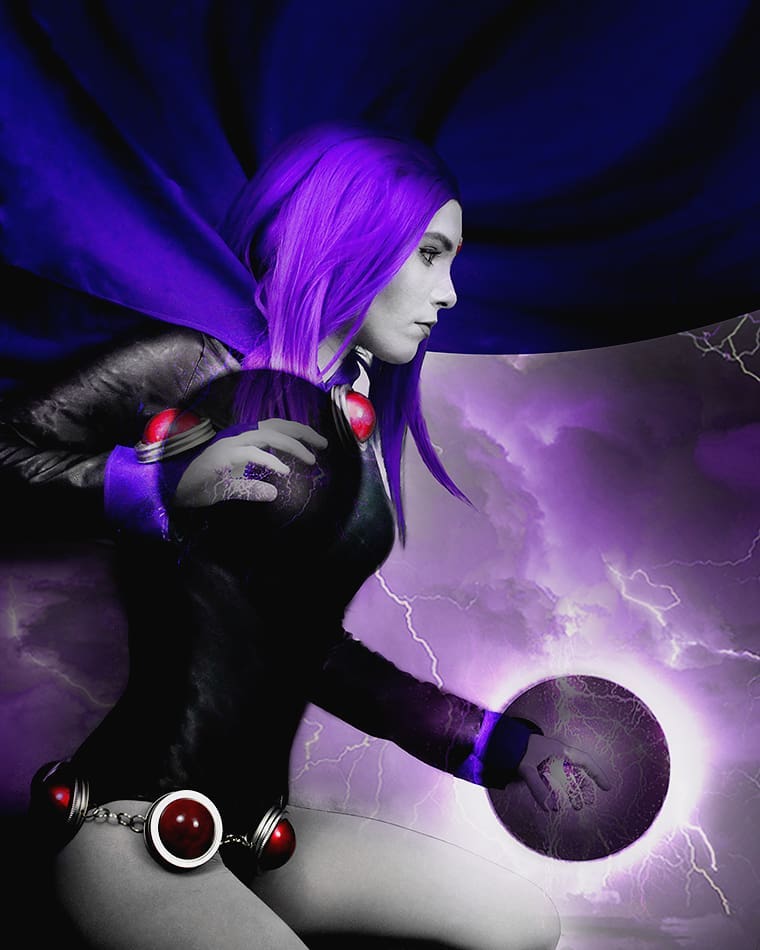 My intuition tells me that Raven holds a special place in your cosplay heart, and I don't just mean the one on Cartoon Network.  If I'm right, could you please tell us about that?
She does hold a very special place in my heart.  She was actually one of the first 3 cosplays I ever did when I first started out in cosplay 3 years ago.  Since then I have actually updated her 4 times in those 3 years.  This is because I was constantly learning and growing.  With cosplay you're never at the beginning all the time.  You're constantly learning new techniques, figuring out what works and doesn't work.  With Raven, I really wanted to rebuild her until I found what worked for me.  You know, I had never built my own pattern before, I had never styled wigs, I had never made a cape, which is a little harder than it actually sounds, but she was the childhood character I resonated with the most as a child so I couldn't do her and not be absolutely beaming which how proud I was of what I had created.
My intuition also told me to ask you this:  Do you believe in faeries or anything else beyond the veil of conventional science?
Ugh, I think I kind of do.  I mean, I more like the thought of the other worldly things existing.  Just because you know life's kind of plain, and we all need a little magic in our lives.
I also get the sense that you are not only into the mystical, mythical, and ethereal, but art as well.   Would you say that is accurate?  What kinds of art do you like looking at the most?   Do you make any as well, besides cosplay?
I'm super big into the arts all forms and kinds.  I view art as an expression, and there are so many different ways to expressing yourself through art.  To me, art gives your soul life and allows you to show parts of yourself that you normally wouldn't show.  I do other forms of art, drawing, singing; sometimes dancing a little, but cosplay is really my all-time favorite art form.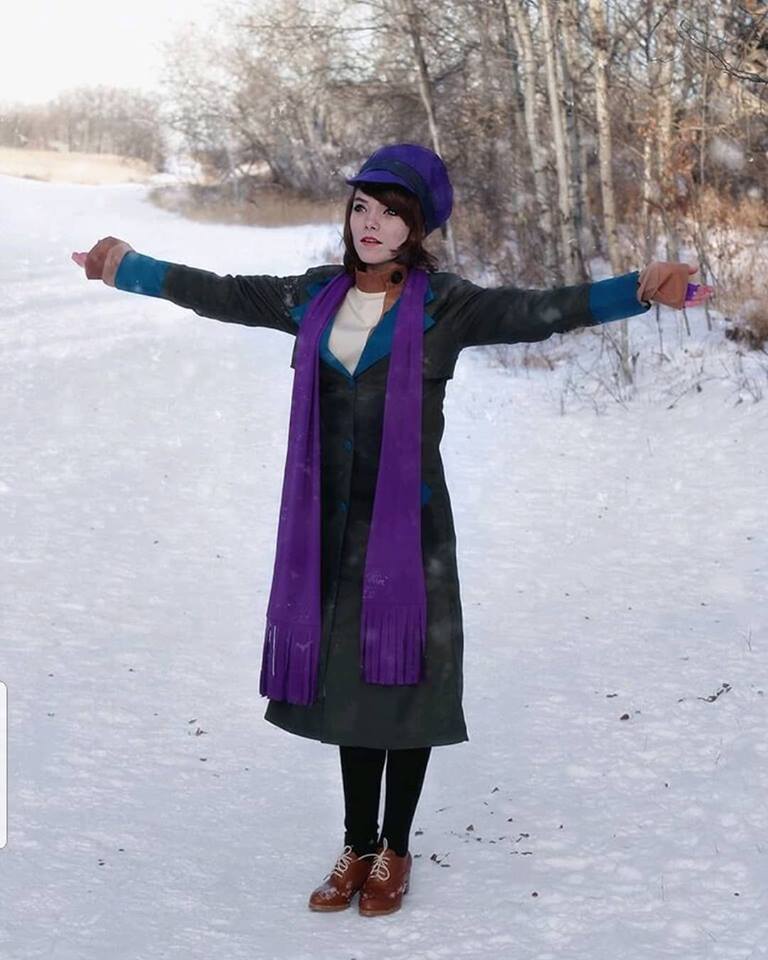 Looking at your hobbies, you are a regular Renaissance woman of the Great Outdoors! (Hiking, Guitar, Archery) Does that ever get expressed by your cosplay?
Unfortunately no, but I would like to bring in more into my cosplays.  I would like to do a lot more outdoor shoots, as well as characters who do have bows for weapons.
From what I understand, you got into cosplay out of curiosity and admiration of comic book characters, and went to your first convention to meet a cosplay idol.  Would you mind telling us all about that?
Um, so I was one of those people in high school where I didn't really fit in with the in crowd.  I was different.  I was weird, so I didn't want to do anything else that made me even more different or weird than I already was.  I never told people I played video games, and if I did they were really close friends.  I never really told people I liked or even watched anime.  I wanted to fit in even if that meant not liking things that could actually be interesting me like cosplay. 
When I first found out about cosplay I thought it was the weirdest thing ever.  I didn't really understand why people did it, but when I got older and was finally out of high school, I decided I was going to go to a convention meet someone who I idolized, and I thought was really cool.  So I rushed to create 3 cosplays which I had never done before and the moment I put them on and was on the convention floor, I immediately fell in love.  I had never done something like this before, and I was actually really opposed to it, but now looking back on it I wish I had actually gotten into cosplay a long time ago.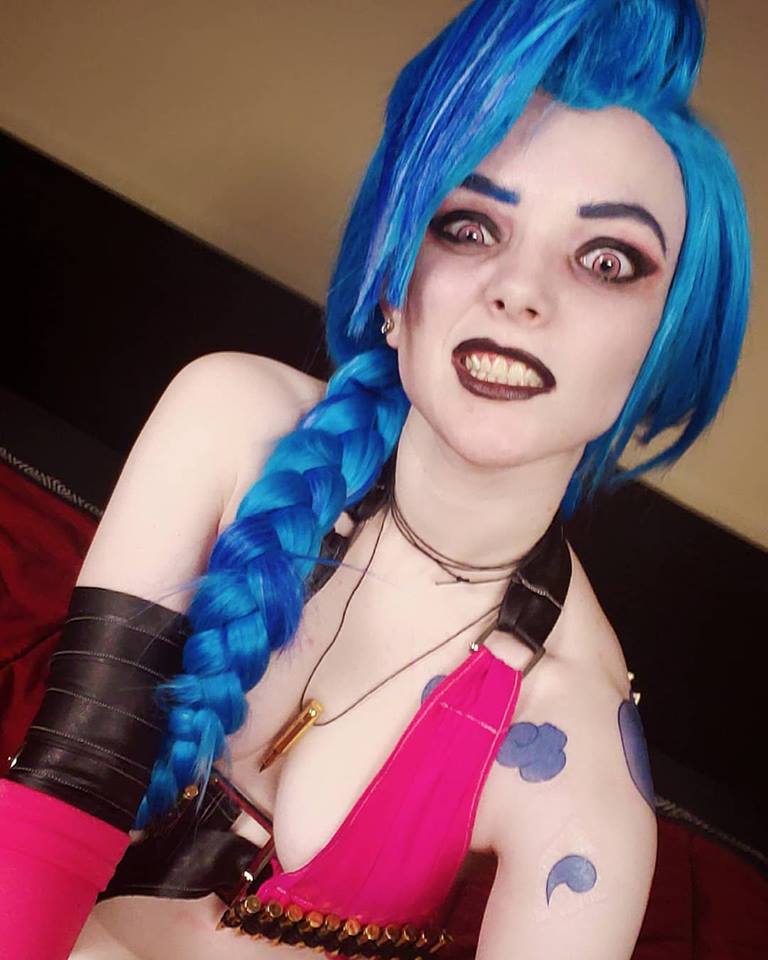 Are there any people that you like to cosplay with?  'Perhaps collaborate with on projects, or cosplay with at cons?
I really would like to collaborate with every cosplayer.  I think cosplay is something that should be shared with everyone, and I want to share my love for cosplay with everyone else as well.
Do you ever do any armour crafting?
I have recently gotten more into trying to make armor pieces, and what are the best techniques, so I'm very much a beginner in that.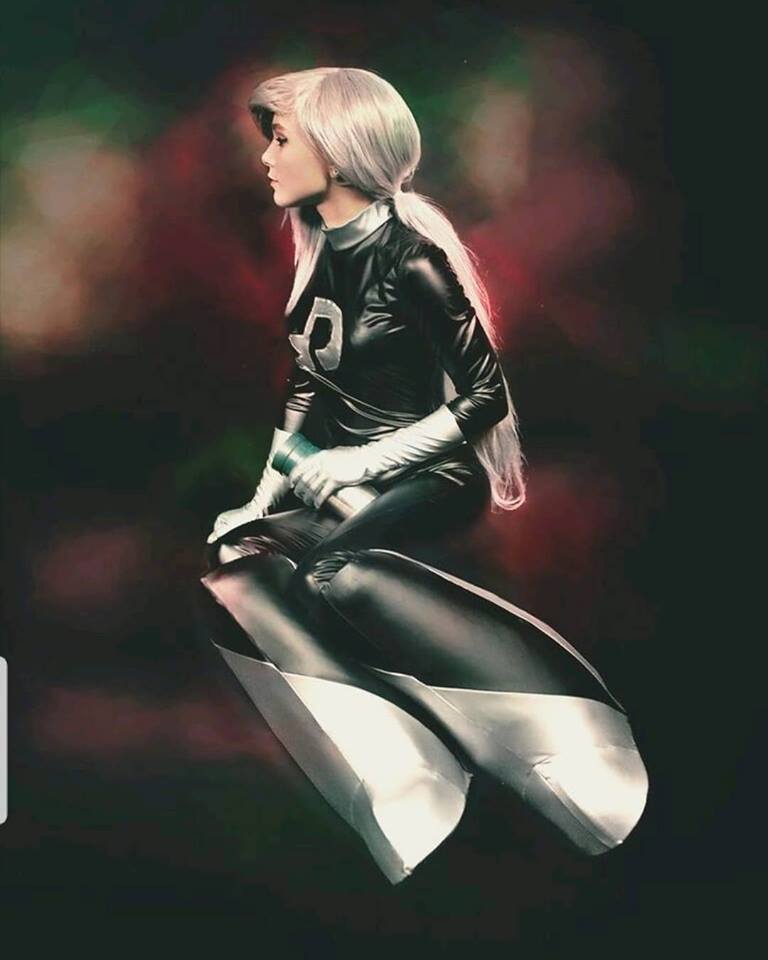 I see many cosplayers like you, that are serious about their craft and have a Patreon. You also have a Ko-fi, but what I am really impressed is that you see the value of having your own URL. (Bravo!) Could you tell our readers what you think people will get out of joining your sites that they won't get anywhere else? (Go ahead and promote yourself!)
Um, this is a really hard question, because most people don't like talking themselves up, and I am very much like that.
Great content; I like to put my best foot forward in everything that I create.  I want to create things that not only I love, but people love to look at.  With things like my Patreon, I give out a lot more content than what I get from it.  I just love giving people, you know, bonus and extra stuff, just even for throwing a dollar my way, because when they say every dollar counts that is 100% the truth.  There are just so many reasons and bonuses to join me and be a part of my journey.   Because it's just something that I'm incredibly passionate about, and it shows in just everything that I do.
Are there any cosplayers that you have yet to meet, but would like to?
'Literally everyone in the cosplay community; I would love to meet.  There are just so many great cosplayers out there.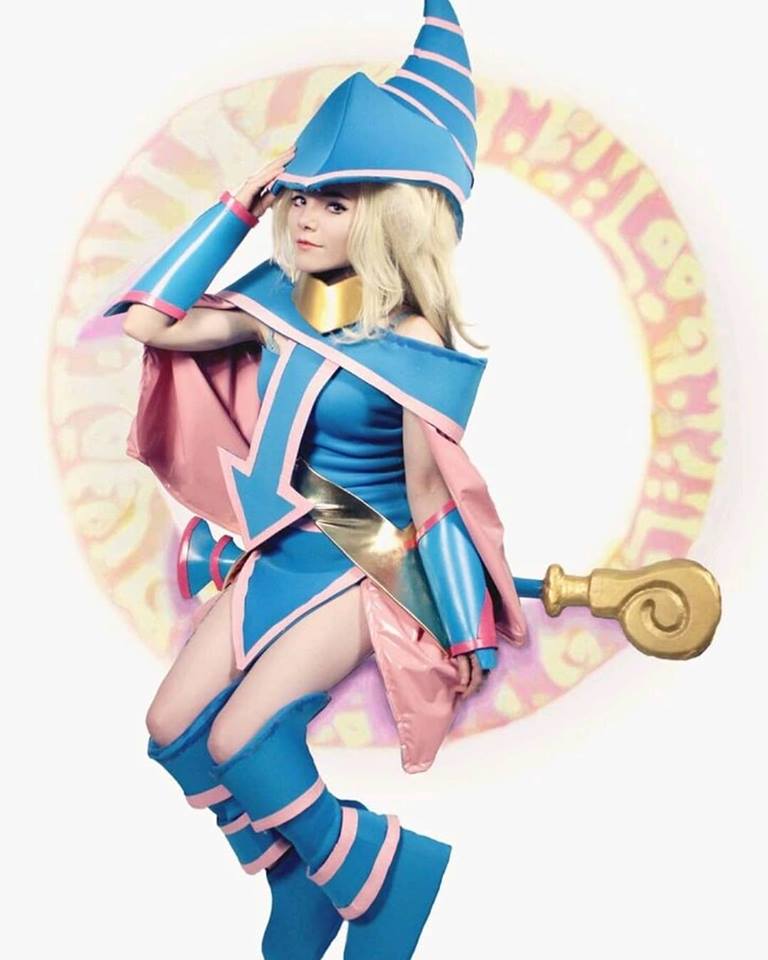 We really do appreciate you taking the time to answer some questions and connect with our readers.   Is there anything esle that you would like to share?
No, not really; I think that's about it.
Thanks for reading, Everyone.  Don't forget to Comment, Share, Like, Subscribe, and Follow both us and Smilecosplay Jamie.
-HERETICPRIME