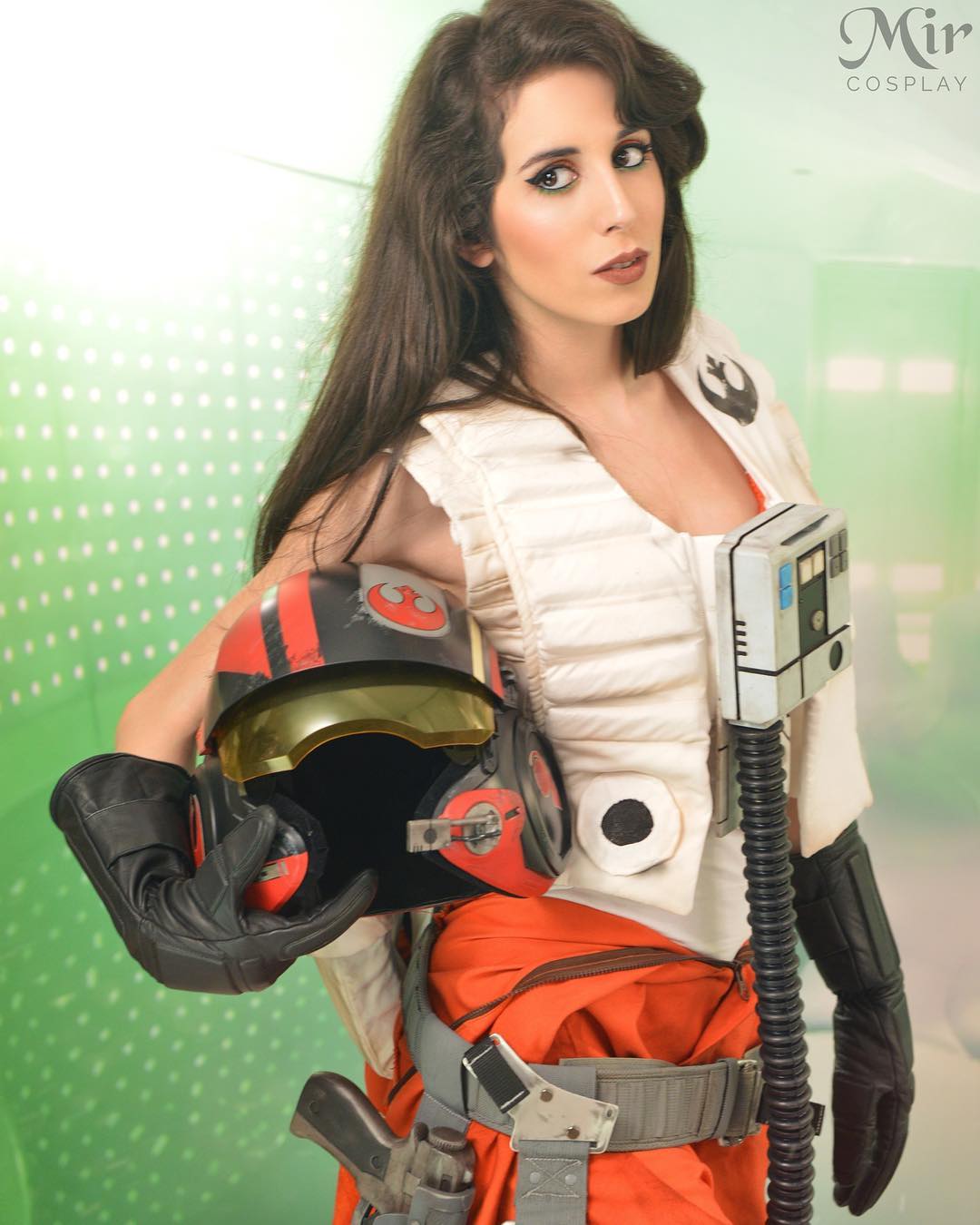 Cosplay Name:  MirCosplay
Base of Operations: Spain
Years Cosplaying:  about 3 years
First Cosplay:  I made costume of Sally from Nightmare Before Christmas, and a Jack for my boyfriend at the time.
First Con:  I think it was Japan Weekend in Madrid.
Cons per Year:  around 4 or 5
Make Your Own Costume:  Often but not always,' though inevitably I have to make at least part of them.
Make Your Own Props:  Again often but not always.
Do Your Own Hair:  Yep
Do Your Own Makeup:  Also yes
Do Your Own Wig Styling:  Usually
Makes Your Own Wigs:  I've tried a few times.
Bodypaints:  Body paint cosplays are always fun
Favourite Cosplay:  Usually it's the one I'm working on.  :3
Patreon:  patreon.com/Mircosplay
Lewds:  Me take on lewds is to try and find what's sexy about a character I'm cosplaying, and bring that out, so lewds can be quite diverse for me.
Nudes:  Implied nudes show up pretty often, but I don't do full nudity.
More than Nudes:  Not from me, but I fully support people who do
Social Media:  @mircosplay on instagram is my main account, but you can follow me on most main platforms.
Domain of Your Own:  Mircosplay.com
Secret Super Power:  You know how Clark Kent can enter a phone both and pop out two second later dressed as Superman?  I have that same power, except for putting on my Pajamas when I get home.