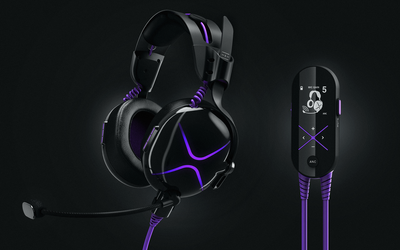 Like some of you may know, All Cool things™ had the pleasure of attending Final Round 2018 in Atlanta, Georgia this past weekend.  While attending we ran into Navz of Victrix Gaming, an upstart company that is positioning itself to become a new competitor in the gaming accessories market.  Navz was sharing his company's latest project, Victrix Pro AF™ ANC.  The Victrix Pro (for short) is on sale right now as a preorder for just shy of $200, but will probably go up in price once it comes out in mass production.
First off, let me just say this:  Before you even put this sweet piece of tech on your head, it is sexy AF!  ('Come ot think of it, I wouldn't be surprised if that is why the "AF" is in the name!)  The headset is black with the right shade of purple, and violet highlights. 
Beyond the qualities that make it so aesthetically pleasinig are the features that Navz was able to share that will make you want to buy it: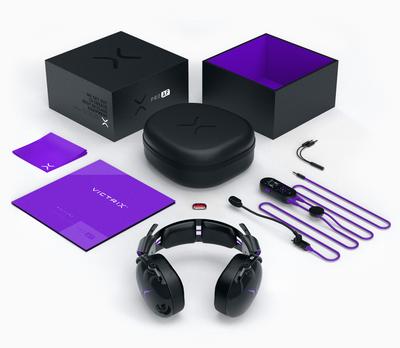 -ANC Noise Reduction:  The Victrix Pro has ANC Noise reduction technology.  The way that Navz explained it, it is a hybrid technology that actively listens to the noise around you and negates it with something akin to white noise of the opposing frequency.  While some gaming headsets incorporate noise reduction technology, Navz assured me that that there is no headset out right now that uses this form of hybird noise reduction technology.
-Patented Cobra Microphone:  The Victrix Pro utilises a military grade microphone technology that was patented at one time, and now for the exlusive use of Victrix Gaming.  'EXCLUSIVE USE OF VICTRIX!
-Ear Ventilation:  The Victrix Pro has vents housed in the speaker cups so that when things get too hot in your ears, you can air them out!  I had never heard of anything like this in some headsets, and it's about time!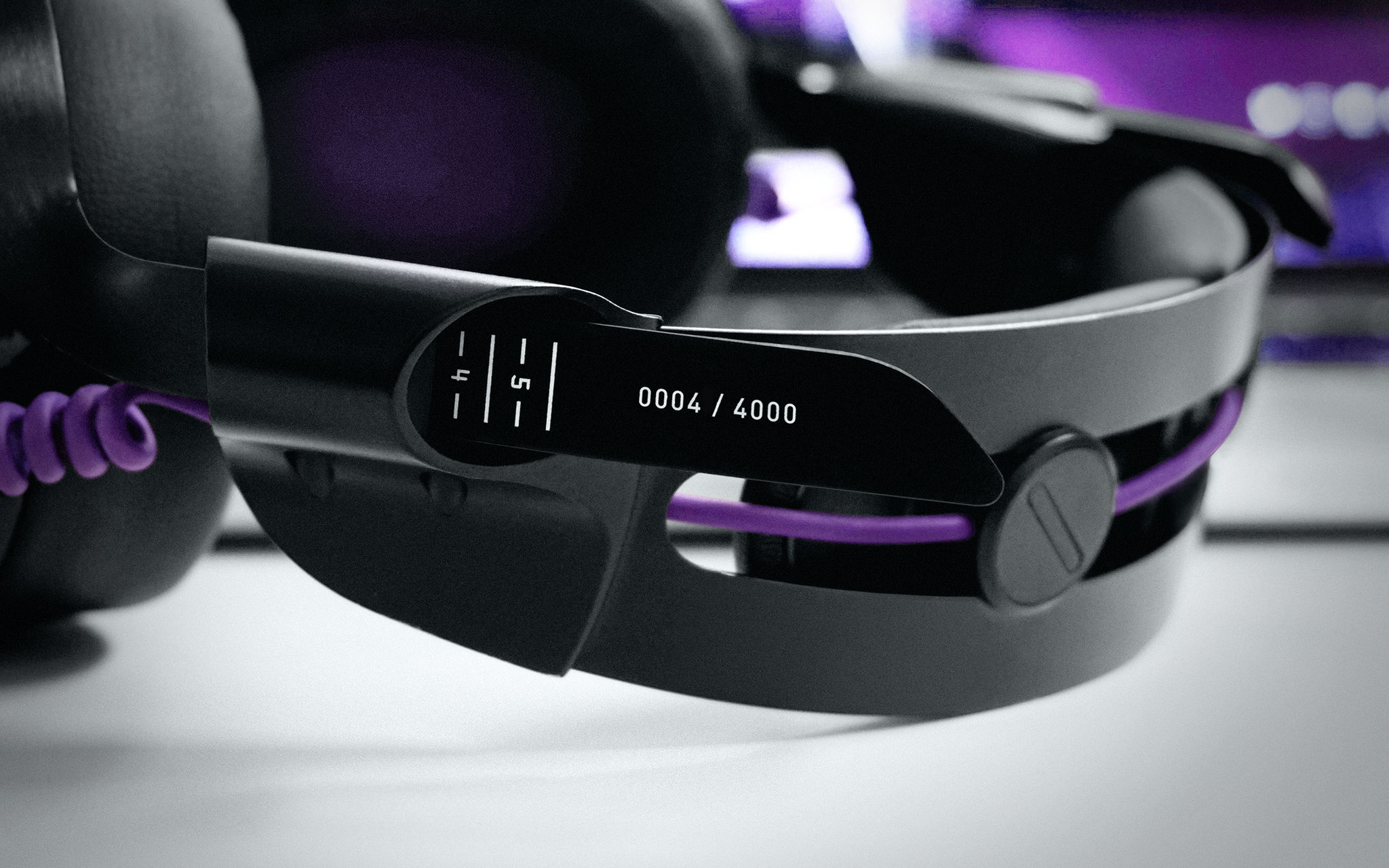 Now, along with those things come some other goodies that you would expect a thoughtful company to include, like the adapter for your PC and a cutomisable badge plate so that you can represent to the fullest.
As I said before, preorders are about $200, but will probably rise in price, and come with a case that they will not come with in the future...I think...