Way back when YouTube was still relatively new, I can remember bouncing around its ad-free videos. It was mostly vlogs and reviews, but every now and then I would be treated to a funny amateur skit or blooper. One day, I saw a thumbnail that looked like Skeletor, from He-Man and the Masters of the Universe. Interest piqued, I hit the link, and watched the video. It was Skeletor, but he looked like he had seen better days. His once cocky but high pitched voice had taken on a heavy tone of sarcasm. His once muscular and imposing physique was now a little softer, and slouched. Once the Lord of Snake Mountain, he now leaned on a kitchen sink in his apartment. I watched him speak of a YouTube Challenge and demonstrated of his mastery of fire by striking matches and burning himself. I couldn't stop laughing. I had just met my first YouTube icon, Unemployed Skeletor, and it set the bar for my expectations of all YouTube videos afterwards.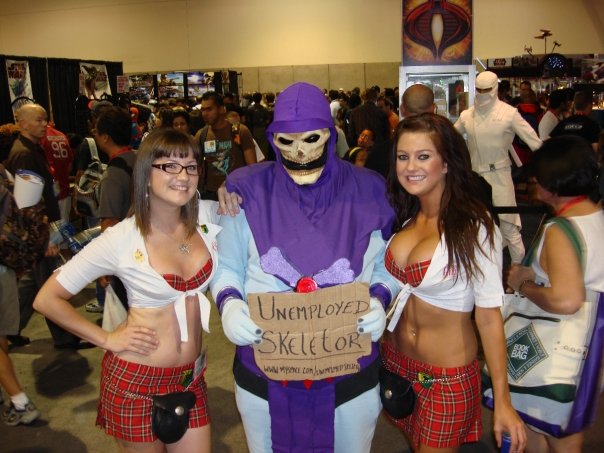 The man behind that character was Kevin Conn. He is a comedian, writer, actor, cosplayer, and producer of web shows and comic books. Most importantly, he is a fan and bon vivant of 80's cartoons, comics, and culture, and all of these things have fueled his very fertile imagination in his undertakings. He is a DC native that ended up bouncing around New York and New Jersey, but now hails Astoria, New York as his "base of operations." His latest project is the second season to his web series, I Hate Earth, in which two champions, of good and evil, lay waste to an entire world with their ceaseless battles, and a celestial arbitrator forces them to hash out their differences as roommates on Earth. It's like The Odd Couple meets Masters of the Universe, but much funnier. I actually had the privilege of interviewing Kevin Conn for All Cool Things.™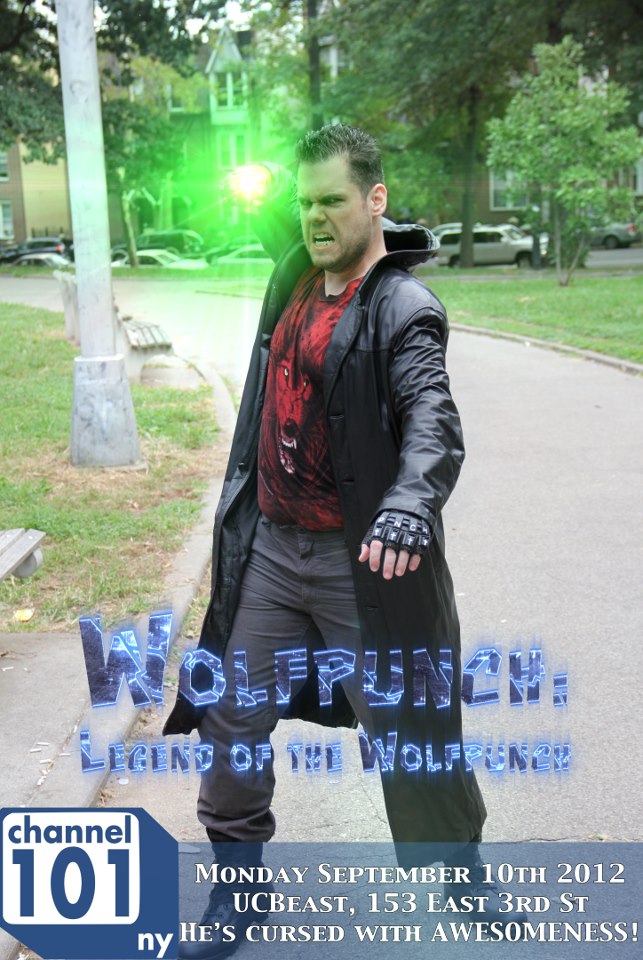 Q: How long were you a comic, and what made you want to become one?
A: I did stand-up for about 6 years, mostly open mikes. Brian Regan inspired me the most. I saw his bits on trying not to look like an idiot, and realised I wasn't alone!
Q: Unemployed Skeletor was one of my first YouTube experiences. What inspired you to "take up the hood?"
A: Unemployed Skeletor started as a Halloween costume. An old friend said that we all had to dress up as a villain of anything. My GF at the time said who would I go as, and I blurted out "Unemployed Skeletor!" At the party I stayed in character, because I thought it was weirder if I spoke in my normal deep voice. Everyone loved it and said I should do something with it. It definitely feels freeing, so I started making vlogs shortly after that.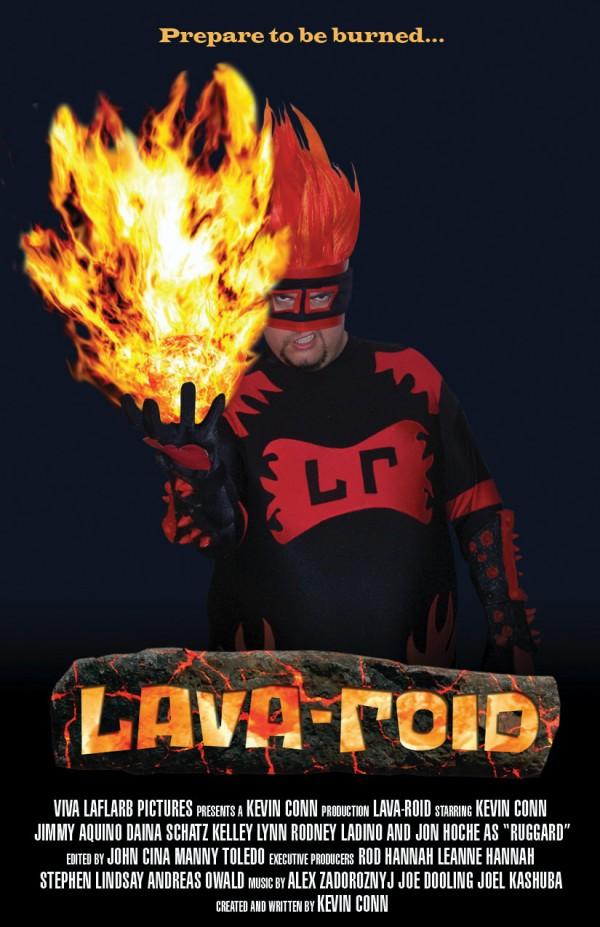 Q: You've also produced a comic book, Lava-Roid. Would you mind telling the readers about it, and your inspiration behind it?
A: After a few years of making fairly regular "Skelly" videos, I decided to create an entirely new and fully original character. From my love of cheesy 80's films and classic comedic comic book characters like SCUD or The Tick, I decided to create my own comedic super-hero character.
Lava-Roid was about Phillip Manchester, with a cool big brother, both living in a city filled with crime. A world where criminals ruled, one particular villain ruled this town with an iron fist, his name: Ruggard. He and his evil mistress, Ms. Pantarla, killed his brother. Depressed and angry, Phillip begged his best friend/mad scientist Dr. Carb to inject him with his untested super formula. The problem was Phillip had a bad case of hemorrhoids and the serum made the hemorrhoids intertwine with his blood and body. Now with the power of fire, and the power to make your ass bleed, Phillip becomes a vigilante to take down Ruggard with every standard 80's action film scene cliché, all the while trying to impress the local hottie. The actual comic takes place right before the long form trailer. He battles some villains like Rev. Taint, The Dad, and Heimlich the Nazi Bear.
I know the character is overweight and some people may think Lava-Roid is filled with fat or fart jokes, but I stay from that path. I'm not saying there isn't 1 or 2 crude bits, but my humour tends to be more of a random style. I like absurdity much more.
Another inspiration for Lava-Roid, was a British comedy series called Garth Merenghi's Darkplace. I like it when the characters act serious in absurd situations.
Q: You know, listening to Phillip's origin sounds a lot like Ben Grimm's bio, from the Fantastic Four. 'Cool older brother that gets killed. 'City of crime. 'Superpowers from chance and science. Was that the inspiration?
A: Nope. 'Bloodsport.
*shares a laugh*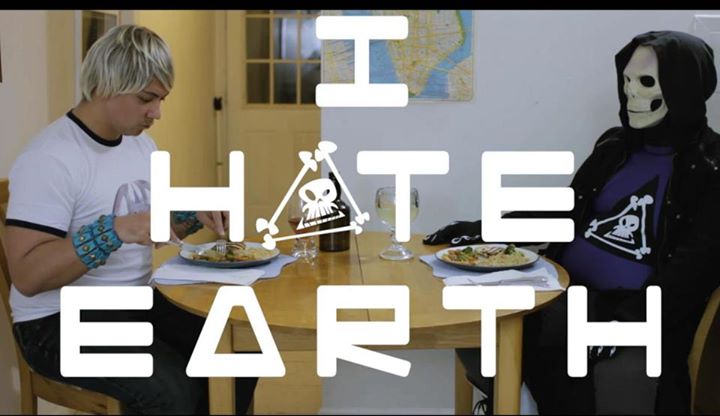 Q: You have a web series called I Hate Earth. After the trailer, you can see who one of the main characters is in homage to. What else did you draw from in the creation of IHE?
A: IHE is definitely inspired by Skeletor, BUT Dirk Dogstar is more of an homage to (80's) Flash Gordon. Honestly, the BIGGEST inspiration was Curb Your Enthusiasm. I was watching it and said to myself, I wish I had a character as loud and awkward as Larry. My other side that was in a coma for a few years said "YOU DO!"
The 80's definitely fuels me, and if I get to make more seasons of IHE, get ready... It may not seem like it now, but a bigger, larger story has yet to be introduced that shows this isn't a parody of MotU. It's a parody of the 80's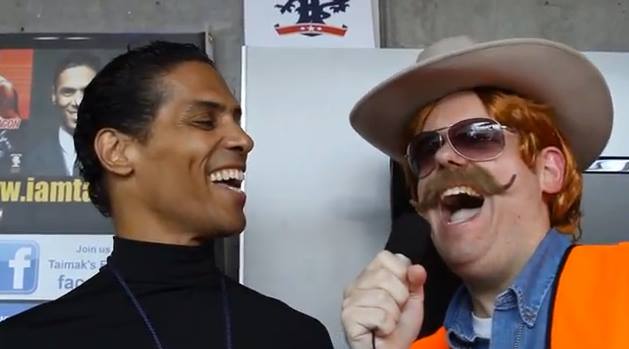 Q: That's funny, I always thought Dirk was based off the vegan, from Scott Pilgrim Vs. The World.
I know that you are a fan of 80's cartoons and geek culture like I am. Is that what gave you the impetus to make your "PSA's?" Could you tell the readers about them?
A: The G.I. Joe PSA's (premiering the week of the G.I. Joe 2 DVD) were an idea I've had for many years, luckily a lot of talented folks wanted to work on them. If people like these 5, expect more...
Q: I also saw that you do some interviews as Wild Bill, from G.I. Joe.   Can you tell me some of the more memorable people that you have gotten to interview, in and out of costume?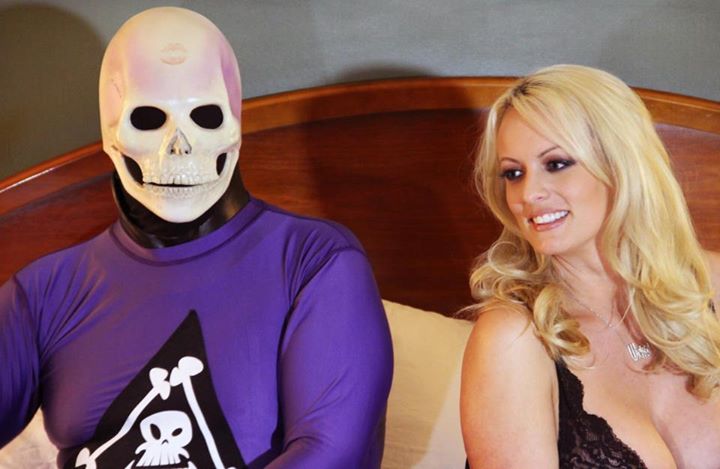 A: Out of Costume: Ben McCool and Adam Jay Photography (including Freddie Nova and Carlos Blanchard) was amazing. In costume: Stormy Daniels, who became a sweet and wonderful friend, Moon Bloodgood, Mila Kunis, Mark Wahlberg, John Cho, Taimak, Tommy Dreamer, and tons more. It's always cool to interview celebrities that get it and have fun with it.
Q: Who are some of the people that you have enjoyed working with on your, and other projects?
A: I'm lucky that I'm working with a lot of talented folks: Jon Hoche, Erica Swindell, Doug MacKrell, Jen Harder and so many more! In (IHE) series 2 I'm working with some more talented folks like Nicole Lee Aiossa, Rob Brown, Justin Plowman, Tim Dowd, Jay Catlett, and tons more. In the G.I. Joe PSA's, I got to work with my GF, Scarlett Jablonski, who made an amazing Scarlett costume based on the classic Sunbow cartoon. I'd love to work with Stephen Heskett and Cara Moretto too. This city is filled with so many talented folks that it makes me sad (that) crappy reality "stars" have shows and these actors don't, at least not yet.
Kevin Conn is producing the second season of I Hate Earth as you read this. "How can I help?" Clique here.